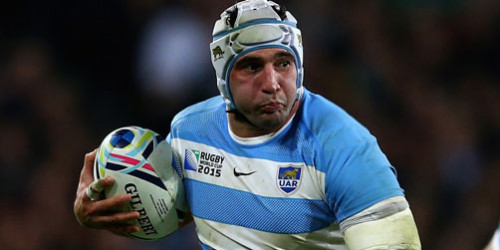 Two of South Africa's tries occurred from intercepts, something, he said, that was atypical of the All Blacks' play. They were events that could occur in games.
Argentina's approach would be to improve on their winning effort against Australia and to build on what they achieved in the first Test against New Zealand.
---
QUICK TAP: ALL BLACKS v ARGENTINA SECOND TEST PREVIEW
---
They had focused on clearing their half of the field because against New Zealand it was important where the game was played.
He said when he started as the Jaguares coach in Super Rugby earlier in the year, the side lacked clarity in their own territory, and in the opposition's half.
The coaches had also asked the players for extra effort, to study their opponents and to work in their own roles. While Super Rugby was now well in the past, the Test side had achieved two wins in a Championship season for the first time but a complete assessment of how far the Test side had advanced would be realised after the November Tests.
"For now, we are like cyclist in the middle of the race: head down and pedalling steadily," he said.
No.8 Juan Manuel Leguizamon, who has played 83 Tests for Argentina and who will come off the bench on Sunday, had been involved in wins over all other Tier One Test nations, other than New Zealand – a rare achievement in the country's rugby history, downplayed that feat.
He said the important thing was that there were players in the side who were going to beat all the Test-playing nations and not just once but many times.
At the moment the concentration for the side was improvement.
"We have a game plan to carry out and while that sounds repetitive it is our main objective. We want to do well in the next game and then the next after that.
"The next training, next Captain's run, the next exercise. That is what we have in our heads. It is to work day by day to do that preparation for what is ahead of us, in the best possible way.
"If you play well and do your job correctly, and everyone in the team does theirs as well, and if there is more certainty than doubt in executing your role, when you know your role and what is required in certain situations then it is most likely that you will play well.
"And if you play well it is easier to win," he said.
To beat the All Blacks, the best team in the world, Argentina would have to be best at everything in the game and then there would be chances to win, he said.
?? EXCLUSIVE COLUMN | How tough are a confident Pumas side going to be on their home turf? @ZinzanBrooke8 gives the lowdown.

?? https://t.co/SlQfgHZk5R pic.twitter.com/uJ5RBBFYfV— All Blacks (@AllBlacks) September 29, 2018