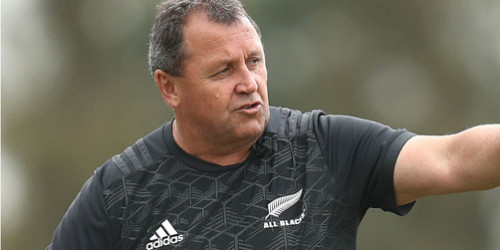 Their 3-19 loss to the Crusaders had been a big disappointment to them and they would take a lot from that performance into next weekend's Test match with New Zealand.
---
QUICK TAP: SPRINGBOKS HAVE THE FORWARDS TO WIN THE WORLD CUP
---
"We all saw their faces after the final, there were a lot of emotions, they're proud men and great rugby players – and [they will] try to turn that into a massive positive.
"That's the Argentina team we're preparing to play," he said.
"They'll take a lot of stuff the Jaguares have done and carry it through. They've got a short period, [coach] Mario [Ledesma] is around the edges of that environment and understands what's worked for them and what hasn't. If he's a smart analyst he'll probably assume if it's been working why touch it," he said.
While the squad named last week was training in Auckland yesterday, most of the Crusaders were only due to join the group on Thursday. However, young Crusaders Sevu Reece, Braydon Ennor and George Bridge had come north earlier to spend more time in the environment.
Foster said second five-eighths Sonny Bill Williams was shaping as a likely traveller to Argentina with the team on Friday.
He had been running up and down the side of the field at training but he was unable to go hard from the mark. However, the advice was that his running freely without a lot of acceleration was a good sight.

The daily grind ???‍?? pic.twitter.com/mmZSg6mH9g— All Blacks (@AllBlacks) July 10, 2019
"Hopefully by the end [of the week] he's striding out properly and then we'll make a decision. The initial plan was to take him. Now it's whether we take him to rehab or to play, and we'll figure that out."
Having had to stand back while the Super Rugby tournament was played out, Foster said it was good to now be able to work with the players and put the coaching plans to work ahead of the World Cup.
"I'm very excited. We've been waiting a long time. World Cups are special and the chance to be involved in another, it's an amazing experience and a privilege to do that," he said.
He was expecting the atmosphere in Buenos Aires for the game would reflect the successes achieved by the Jaguares.
"For those who have gone to Argentina and stood in the middle of the park and listened to their crowd get behind their players, it's another world. I'd say they're pretty excited over there and they should be very proud of the way their team performed," he said.
Foster said his commitment to the team was his focus at the moment but what happened after the World Cup everyone would have to wait and see. However, he did confirm he would be putting his name forward as head coach, but that was all in the future.
"There's seven-eight years' experience that's culminating in this second World Cup and that's my primary focus. I just can't wait to get into it," he said.
Got yours yet?

Shop for the All Blacks Rugby World Cup range here ???? https://t.co/dbI7FMh8jz pic.twitter.com/YgmT3nPg0W— All Blacks (@AllBlacks) July 10, 2019