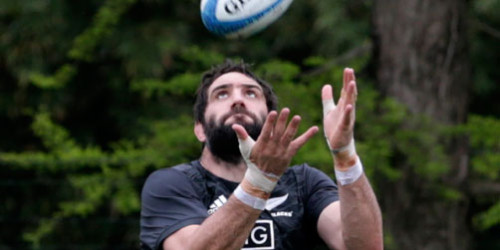 Ensuring set-piece play was at its highest level would be important for the All Blacks due to the quality of Argentina's scrum and lineout maul and they had seen in the first Test between the two in Nelson they were able to cut New Zealand open by playing to their strengths.
"If we can put pressure on them there hopefully that can nullify their game," Whitelock said.
Ongoing emphasis on the leadership approach of the side would continue in Argentina. Whitelock said while he wasn't captain last time against South Africa, he was part of the management group and heavily involved. There were aspects in the leadership role that he needed to keep driving.
"It was good having a hard, honest look at it and working out what were the positives and what we probably didn't do quite right so hopefully I can make some of those good decisions this week," he said.
Whitelock said there had been some challenges for the side in Argentina, travel being one and the warmer temperatures were another.
"We've been looking at our own game very hard and how we're managing what we're trying to do throughout the game so that is something hopefully we can nail off tomorrow," he said.
Something else to ponder is whether forecast thunderstorms in Buenos Aires arrive, and at what stage of the game they could have an impact.
"Both teams have to play in it and both teams are aware of it and no doubt they'll have a wee plan as we do," he said.
If the rain did come in the volume expected both teams would react and probably tighten up but at the same time they were both skilful and they played with quality footballs so they would be able to play if they wanted to and if they wanted to keep it close they could do that too.
The Pumas were getting better and had enjoyed two big wins in this year's Championship.
"We're aware of that and we have to go out there and play really well otherwise the game won't go the way we want it to," he said.
Local journalists were keen to know who Whitelock felt were the key Pumas players. He said skipper and hooker Agustin Creevy was always over the ball and hard to move and the whole country got in behind him so stopping him would be critical.
The atmosphere was expected to by typically raucous in favour of the home team but the All Blacks would be looking to keep them subdued to allow All Blacks fans to be loud and boisterous, he said.
The noise was something that could affect the players out in the open but less so for the forwards.
"The backs probably talk about that a little bit more but they generally connect with hand gestures and eyes so that's something they try to do," he said.