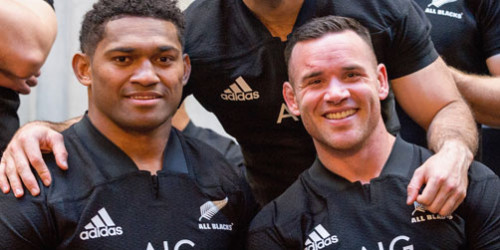 Second five-eighths Ryan Crotty said their ability to feed off unstructured play meant they could produce the sort of response which could catch the All Blacks off guard so they would be looking to deal with that.
---
Containing the Argentine capacity to unleash their backs would be important this week.
"We saw in Nelson how hard it was, right across their backline they are all skilful players.
"They like to razzle and their unstructured play is where they are most dangerous – their counterattack, the bobbled ball – the hardball gets is when they are most dangerous. It's all about shutting time and space down, giving them slow ball and giving our defence a chance to get set, number up and get line speed and take their time away so a big, big effort on defence this week," he said.
First five-eighths Nicolas Sanchez was 'massive' for the Pumas. He had been central to the Jaguares' in Super Rugby and had transferred that to the Test side.
"A lot of their play comes through his hands and through his direction so he's certainly one man we'll be keeping an eye on this week," he said.
Crotty said a feature of the Tuesday training resulting from the review process was the level of communication on both sides of the ball – attack and defence – had been really good.
The Springbok loss had highlighted how important those connections were especially when real pressure was applied.
?? The #AllBlacks are getting into their work in Buenos Aires. Check out how the team are preparing for this weekend's match against Argentina. ???? ?? ??#ARGvNZL pic.twitter.com/BruliD8MaA— All Blacks (@AllBlacks) September 25, 2018