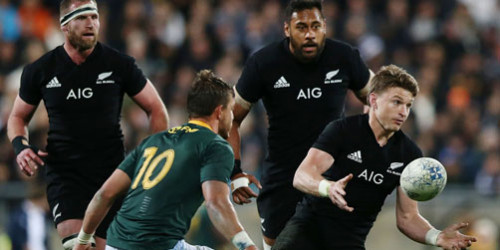 It is the opening game, not the final. That's the line from South African journalist Gavin Rich.
"It is true the Boks will have to play the All Blacks in Japan next year in a pool game. But since when did a pool stage game become a knockout fixture?
---
"The Boks can lose to New Zealand in September and then, with a bit of admittedly unlikely help from others, they can beat another sequence of teams to win the World Cup in October," he said on alloutrugby.com.
The Springboks won the World Cup in 2007 and didn't play the All Blacks at all. And in the 2015 version they lost a pool game to Japan but then still made the semifinal where they pushed the All Blacks to a two-point margin.
Rich said that comparisons a year out from the World Cup could be applied to South Africa's 2007 success when so much changed in the year between the Springboks beating the All Blacks in Rustenberg in 2006 and the winning of the World Cup.
Many changes in personnel were made, and Rich said that had to be kept in mind when looking towards Japan next year.
There was a lot more water to flow under the rugby bridge before either the All Blacks or South Africa, or any other side, could be sure of just who would be taking the field at the World Cup.

Not a bad way to finish the Investec #RugbyChampionship ??#RSAvNZL pic.twitter.com/Z9zS28qK6x— All Blacks (@AllBlacks) October 9, 2018