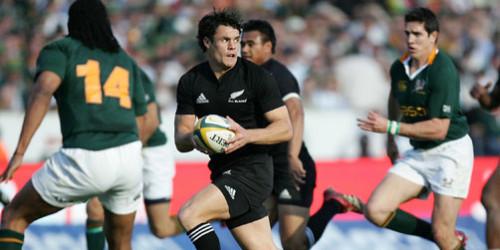 Loftus Versfeld was the venue for one of the most outstanding Springbok victories over the All Blacks when winning the first of five Tests played at the ground 17-6 in the first Test of the 1970 series.
---
QUICK TAP: ALL BLACKS SEVENS OUTMUSCLE SOUTH AFRICA
---
The ground used to be daunting for New Zealand sides, mainly when playing Northern Transvaal sides as they were in the pre-professional days or the Bulls in Investec Super Rugby.
It was daunting not only because of the configuration of the ground with its high stands rising steeply almost from the sideline, but also the altitude.
But recent issues for the Bulls have seen that reputation wane while the Test statistics show New Zealand has a healthy record at the ground.
Apart from that first loss in 1970, the All Blacks have won the rest, 33-26 (1996), 34-18 (1999), 52-16 (2003) and 45-26 (2006).
Ellis Park, the traditional South African fortress, became the preferred venue of choice between the two countries but New Zealand played in some stunning games to put any bogey associated with the Johannesburg venue behind them also, most notably in the 38-27 win in 2013 and the 27-20 win in 2015.
While losing 25-27 in 2014 it was only a late penalty goal that gave South Africa the win.
South Africa will also play a Test against Australia in Port Elizabeth on September 29 for the first time since 1963.
The All Blacks will host the Springboks in Wellington on September 15.
South Africa's incoming tour in June will be against England.
It's the final day of the #12DaysofChristmas, and to celebrate we are giving away a signed All Blacks Jersey!

Don't forget to enter the grand prize draw and the other 12 days to be in to win!

ENTER NOW: https://t.co/mIjXdFQoXg pic.twitter.com/1p7QmrlZ3Z— All Blacks (@AllBlacks) December 11, 2017