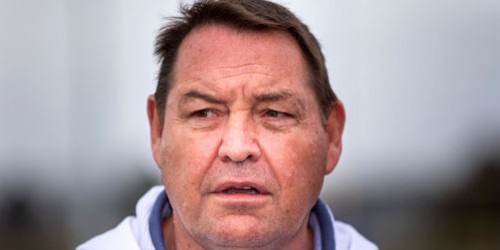 Folau had his contract with Rugby Australia ripped up after social media comments offended their code of conduct.
---
All Blacks coach Steve Hansen said at Monday's Foundation Day for North Island All Blacks at Papakura that Folau's absence from the Australian team for the Investec Rugby Championship would mean they would be a different team because he was such a great player.
"It's disappointing for Australia that this whole thing's happened but it has and they'll want to move on from that and the rest of us have to move on too.
"When you play Test matches you want to play against the best but they've got some quality players that play fullback and I'm sure they'll put people in with similar skills, his skill of high ball, very dangerous on that cross-kick, so they'll look to try to replicate that I guess and they've got players that can do that," he said.

Players did need to be aware of what they did on social media because it was a pretty big platform and they had to be sensible about it.
"People can have their own beliefs, there's nothing wrong with that, as long as it's not damaging the beliefs of the team or your organisation you work for so it's pretty simple really, isn't it?" Hansen said.
New Zealand play Australia twice before the Rugby World Cup. The first Test is the Rugby Championship Test in Brisbane on August 10 which also doubles as the first game in the Bledisloe Cup series. A week later, the sides will play in the Bledisloe Cup decider at Eden Park after which New Zealand's World Cup squad will be named.