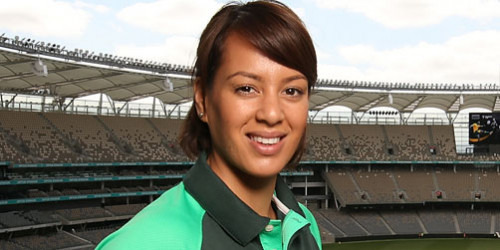 At the launch of the Super W competition, which will be a week longer this year with an extra round of finals, Western Australia women's captain Mhicca Carter said a women's trans-Tasman competition, along the lines of Investec Super Rugby, would be a dream for Australian women.
"New Zealand are the best in the world so we need to be up to speed with how they're developing and the progression of what they're doing," she told rugby.com.au.
"When you play against the best, it's only going to be beneficial for us, so ideally that would be amazing. There's hope for the future for that to come which is very exciting."
There is a precedent as contact between Australian and New Zealand provincial sides in the last-1970s and early 1980s was the forerunner to a great era during the mid-1980s and beyond in the men's game.
While such a connection might be on the longer, rather than the shorter, term planning for women, another quicker benefit might be to have state sides tour to play the New Zealand provinces.
"For the sport to develop to the level that we need it to for the Wallaroos to be where we want them to be, there's got to be more games," she said.
"Playing throughout the provincial areas of New Zealand would be incredible. I think we'd love to see more games, it's only going to grow us as a country."
Former Australian player and New South Wales captain this year Ash Hewson had long called for more contact with New Zealand sides and felt a provincial tour would be the place to start.
"I think there's a really large disparity between the top four teams in the world, and the rest of the world.
"For us to mix it with the best teams in the world, which we're more than capable of skill wise, it's about getting that exposure to those quality games and that quality rugby.
"To play provincial teams from New Zealand I think would be unbelievable," she said.
However, Hewson warned the Australians should not rush to expand their own competition in terms of the length it runs or the teams involved.
The competition was developing and sides needed to be patient.
"You don't want to overkill it I guess. There's a process. I think the people running it are very aware of that," she said.