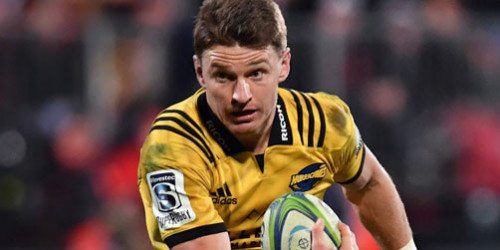 Barrett said he was able to have extended leave because it had been negotiated three years ago when signing his contract and it proved timely. He hadn't known he would be getting married at that time but he was excited about being able to play for the Hurricanes again.
---
The Rugby World Cup was at the back of everyone's mind but Barrett felt it was a big year for rugby in general with a lot of talk also about Super Rugby.
"I think it's exciting, it's a great time to be in the game and I'm just really buzzing about being back in this environment," he said.
Barrett said the most refreshing part of his break had been the release of mental pressure and being able to switch off from the game.
"Waking up and not having anything planned is quite a big change," he said.
Regarding his return to playing he said he and coach John Plumtree were working through that at the moment and they would go through the right processes.
He said having come back and seeing how fit the squad was looking he felt the best team available was playing at the moment and he was just wanting to get back with them and training well.
There was a feeling of newness having been away while the rest of the squad was preparing but that was also exciting and he admitted to having itchy feet watching the side get ready from a distance.

What an opening round of #SuperRugby, but which New Zealand team do YOU think scored the try of the week?

A: @ChiefsRugby
B: @Highlanders
C: @BluesRugbyTeam
D: @CrusadersRugby
E: @HurricanesRugby#RaiseTheStakes pic.twitter.com/RIZPNaLbsM— Super Rugby (@SuperRugbyNZ) February 18, 2019