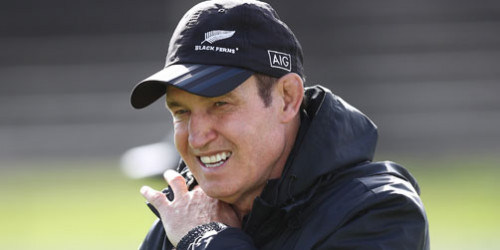 Standing by the same 23 who played the first Test in Sydney he said the selectors were comfortable they had done a good job. When reviewing the game they felt they had created a lot of opportunities of which not all were executed while bench players had created some impact so they stuck with the same group.
Prop Aldora Itunu was bracketed with Leilani Perese but Moore said it was a precautionary move. Itunu suffered a cut to her leg in Sydney but it had cleared up well and she had taken a full part in training on Thursday.
"We really wanted to take them on up front and I think they would probably have anticipated that the bulk of our game was about using flair and using the backs. We had anticipated and trained to be able to play both styles of game and when we flicked into that we were pretty potent," he said.
Moore was delighted with the preparation the side had achieved in Auckland which had been detailed.
"I'm happy with where we're at today coming into this game," he said.
While the first Test had not been a case of the Black Ferns moving the ball wide and using their pace that was down to everyone in the women's game around the world getting better.
"They're looking at ways of putting a lot of pressure on us, we anticipated there would be pressure come. We were pleased we had another avenue we could go to. I think we proved that at the World Cup last year. I don't think anyone would have anticipated we would have ended up playing the way we did.
"We reverted to that other part the other day because that is what was presented to us and I thought we executed that pretty well," he said.
Halfback Kendra Cocksedge said the side had been a little rusty in Sydney in their first outing since the World Cup and they had worked hard this week to polish their game for Auckland.
She said she had been a little surprised at the pressure the Wallaroos had put on the Black Ferns last week but with the good ball the forwards were providing the back, the New Zealanders had to find more time to cope with the Australians' rushing up on defence.
Cocksedge said first five-eighths Ruahei Demant had been nervous on debut but she carried the ball well and created opportunities.
"She's probably more of a running 10 than we have had in the past. She created some awesome opportunities in there and no doubt she'll do that again this weekend," she said.
The side's preparation had been different to Sydney, there was more focus and as a result of the rustiness in their first game they had lifted their level at training.