The team, comprising players from the Army, Navy and Air Force, has established an impressive record since forming in 2018. They have primarily come up against defence force teams from other nations, but they have also played Farah Palmer Cup sides. They are unbeaten against other military teams.
They won the Pacific Military (PACMIL) Cup in its first 7s competition in Australia last year, beating the hosts in the final. This year, after only four days of training, they beat Australia 41-0 in the inaugural international 15s match, and they recently defended their PACMIL crown.
The team boasts players from the Farah Palmer Cup, including Manawatu's Private Lauren Balsillie. Private Balsillie is currently in Fiji playing for the Black Ferns Development XV, while Leading Aircraftman Hayley Hutana and Lance Corporal Crystal Mayes have previously played for the Black Ferns Sevens. Corporal Wairakau Greig has represented the Cook Islands in Sevens.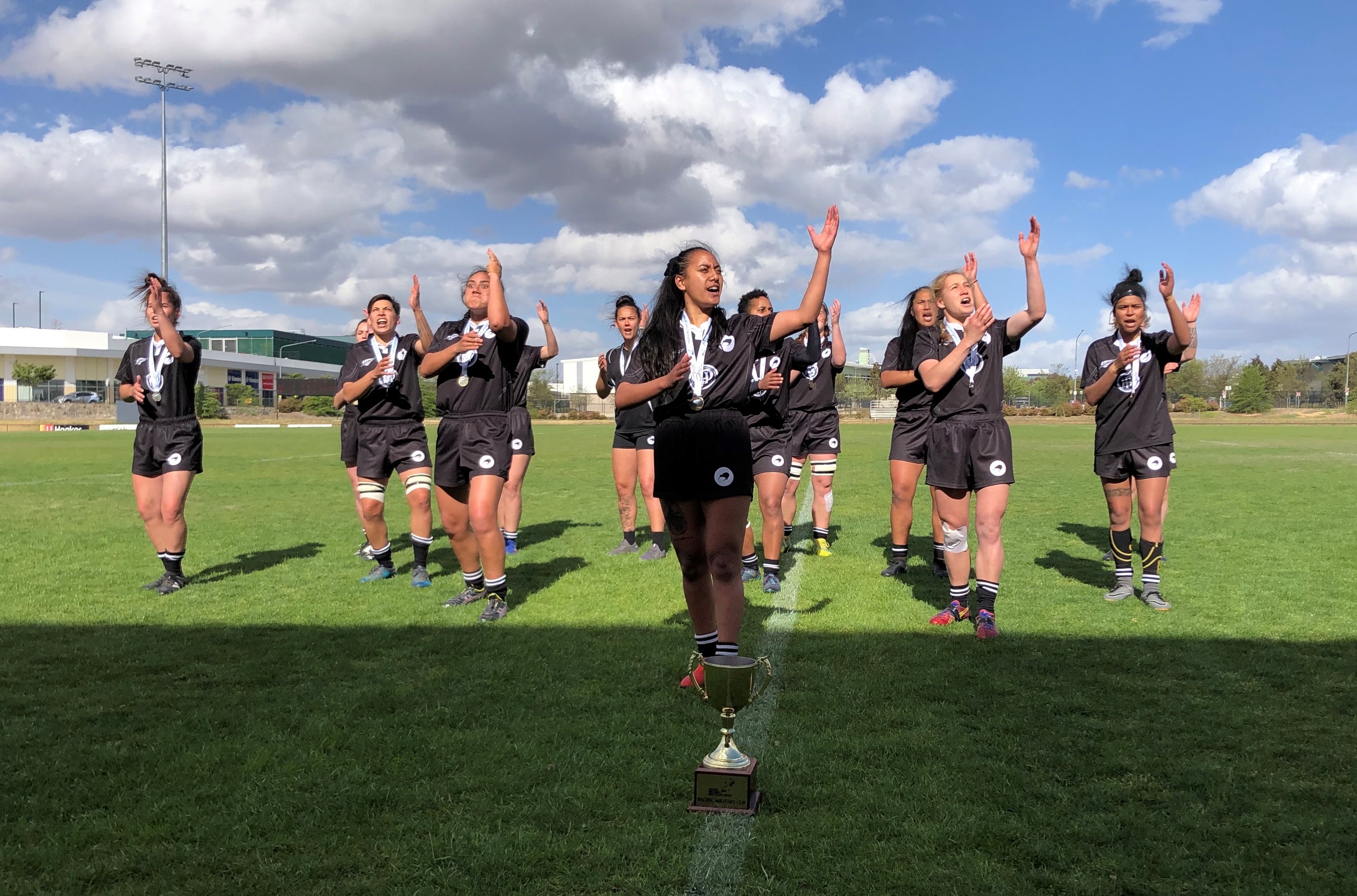 Commander Mark Tapsell coaches the side. His daughter Pia, from North Harbour, made her Black Ferns debut at the Super Series in San Diego earlier this year.
The last couple of years has seen a surge of interest in women's rugby within the NZDF, with each service (Army, Navy and Air Force) having its own team. NZDF team captain Private Ebony Low said it's great to see the NZDF starting to recognise the positive impact women's rugby has on the organisation.
Off the field, team members enjoy giving back to the community, working hard to be inspirational role models for those around them. During the recent PACMIL event, players coached a group of Australian children and helped to put a smile on the faces of children in the paediatric and adolescent wards at Canberra Hospital.
The future of the NZDF women's rugby programme is bright. The 2020 and 2021 programmes are almost confirmed, and it's hoped that a Defence World Cup, similar to the one the NZDF men's team participated in this year in Japan, can be hosted alongside the Rugby World Cup in 2021 in New Zealand.