The Test was set to be against Australia, but with their O'Reilly Cup series called off due to Covid-19 restrictions, it's now been confirmed the milestone match will be played against the Red Roses.
The Black Ferns first official Test match was against Canada in Glamorgan, Wales back in 1991 at the first women's Rugby World Cup.
They have since gone on to be the most successful rugby side in the world, having won five Rugby World Cup titles in 1998, 2002, 2006, 2010 and 2017. They'll be gunning for a sixth title on home soil next year, when New Zealand host the pinnacle event in October and November.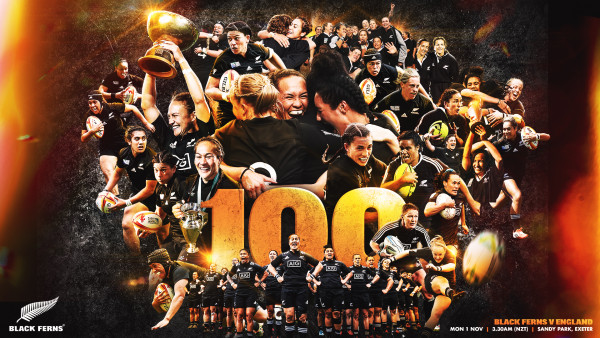 The Black Ferns have a remarkable 86.9% winning rate, having won 86 of their 99 Tests, lost 12 and drawn one.
They will take on England and France in four Tests in the UK and Europe across November.
Black Ferns v England (Black Ferns 100th Test Match)
Monday 1 November, 3.30am NZT
Sandy Park, Exeter
Black Ferns v England
Monday 8 November, 3.45am NZT
Franklin's Gardens, Northampton
Black Ferns v France
Sunday 14 November, 3am NZT
Stade de Hameau, Pau
Black Ferns v France
Sunday 21 November, 3am NZT
Stade Pierre-Fabre, Castres