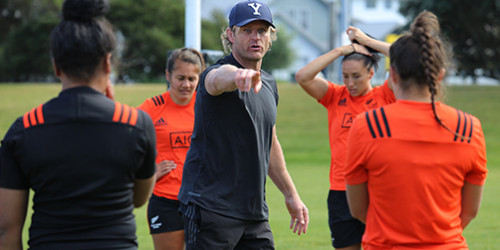 The squad is;
Shakira Baker (Waikato)
Michaela Blyde (Bay of Plenty)
Kelly Brazier (Bay of Plenty)
Theresa Fitzpatrick (Auckland)
Sarah Goss - captain (Manawatu)
Huia Harding (Waikato)
Tyla Nathan-Wong (Auckland)
Alena Saili (Southland)
Terina Te Tamaki (Waikato)
Ruby Tui (Bay of Plenty)
Katarina Whata-Simpkins (Wellington)
Niall Williams (Auckland)
Portia Woodman (Counties Manukau)
The Glendale Sevens is a new tournament on the HSBC Sevens Series, increasing the number of women's tournaments to six.
Bunting said the Glendale event means an earlier start than usual and presents an exciting opportunity to travel to a new destination.
"Our preparation has been shorter than usual, we've had four weeks of pre-season instead what would normally be around eight. Our players have had a good break and come back really refreshed and we are working towards getting back to where we were at the end of last season."
Huia Harding, Terina Te Tamaki and Katarina Whata-Simpkins, who all saw limited game time last season, will gain valuable experience in Glendale.
"This was a tough squad to pick but we have a few players that are rehabbing injuries so it did give us the opportunity to grow some depth.
"Our philosophy has always been to keep consistency with our core group of players and then we can bring other players in and give them the chance to learn in a tournament environment.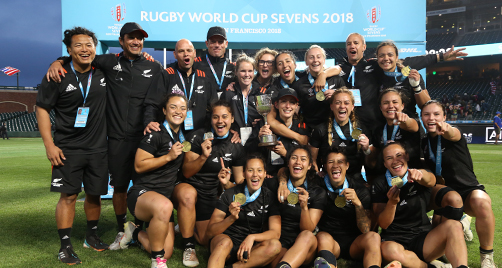 While the 2018/19 season does not have a pinnacle event it is Olympic qualification year, which Bunting said means the team must perform every time they take the field.
"We need to finish the season in the top four to qualify for the Olympics, so this is a really important year. We learnt a lot out of our results in Dubai and Sydney last season and know we have to start the season strong," said Bunting.
The Black Ferns Sevens face China, England and home team USA in pool play, kicking off Sunday 21 October (NZT).
There's just over one week until the #BlackFerns7s kick off their 2018/19 @WorldRugby7s season, as @StaceyWaaka and @TylaNathanWong update us on the team's newly centralised programme. pic.twitter.com/0a3gtVsMkc— Black Ferns (@BlackFerns) October 9, 2018