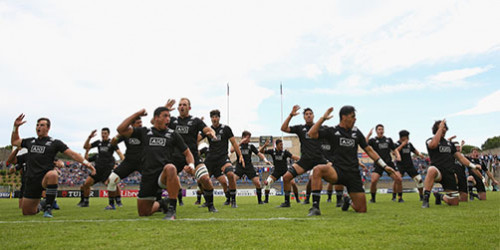 The road to the 2019 World Rugby U20 Championship starts in Palmerston North in December with 50 players selected to attend the first New Zealand Under 20 development camp.
New Zealand Under 20 Coach Craig Philpott will be joined by new Assistant Coaches Aaron Good and Derren Witcombe for the 2019 campaign.
Players selected to attend the camp from 3-8 December are:
Tane Te Aho WellingtonIona Apineru WellingtonKaylum Boshier TaranakiFinlay Brewis CanterburyFergus Burke CanterburyLeroy Carter Bay of PlentyRobert Cobb AucklandSam Cooper WaikatoSamuel Dickson OtagoLuke Donaldson CanterburyGeorge Dyer WaikatoLesinali Faleafa AucklandChay Fihaki AucklandSamipeni Finau WaikatoDevan Flanders Hawkes BayCole Forbes Bay of PlentyTaufa Funaki AucklandConnor Garden-Bachop CanterburySamuel Gilbert CanterburyCullen Grace CanterburyJack Gray AucklandCallum Harkin WellingtonJack Heighton North HarbourKohan Herbert Bay of PlentyShamus Hurley-Langton WellingtonKianu Kereru-Symes Hawkes BayAwatere Kiwara ManawatuShilo Klein CanterburyNaitoa Ah Kuoi WellingtonLalomilo Lalomilo Bay of PlentyMichael Loft TaranakiIosefa Maloney-Fiaola Bay of PlentyLincoln McClutchie Hawkes BayDallas McLeod CanterburyBrad McNaughten North HarbourFletcher Newell CanterburyOliver Norris WaikatoSimon Parker WaikatoTaine Plumtree WellingtonIsaiah Punivai CanterburyRivez Reihana AucklandDennon Robinson-Bartlett Bay of PlentyJosiah Tavita-Metcalfe Hawkes BayJames Thompson WaikatoDanny Toala Hawkes BayQuinn Tupaea WaikatoKaliopasi Uluilakepa WellingtonReuben Va'a WellingtonTupou Vaa'i TaranakiTamaiti Williams Canterbury
Players unavailable for selection due to Super Rugby and Sevens committments: Etene Nanai-Seturo (Counties Manukau), Kaleb Trask (Bay of Plenty), Leicester Faingaanuku (Tasman), Billy Proctor (Wellington), Caleb Clarke (Auckland), Scott Gregory (Northland) and Jeriah Mua (Bay of Plenty)The 50 players have been selected from Mitre 10 Cup, the Jock Hobbs Memorial National Under 19 tournament and New Zealand Secondary Schools team.
?? BACK IN ACTION | Catch up with #AllBlacks hooker Dane Coles has he chats about his return to the squad and how grateful he is to be playing rugby again. ??#TeamAllBlacks pic.twitter.com/B7fjptkvpo— All Blacks (@AllBlacks) October 29, 2018