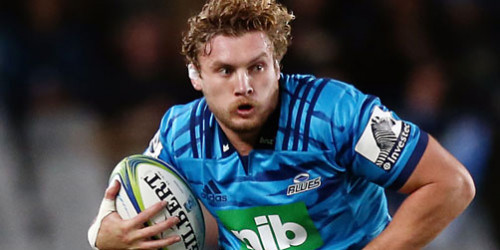 It is the last home game for the side whose remaining games are away to the Reds and Hurricanes.
Coach Leon MacDonald said "We understand the importance of the game and the consequences of the result, there's no doubt about that.
"It's important for us to get back…we had a good performance a couple of weeks ago against the Chiefs and we didn't put in a good performance down south [against the Crusaders]. It was pretty wet, it wasn't a rainy day but it was very dewy and a cold old night so we're looking forward to getting home again," he said.
The squad had talked about the need to learn to win key games and it was a big chance for the leadership group to take over and prepare like it was for survival.
It wasn't time for the players to look further ahead than Friday night because that was all they could control. They were fielding a strong team and could take a lot of confidence from the way they had played at home.
"It's up to us now," he said.
Loose forward Dalton Papalii had been named to start, giving Akira Ioane a chance for a breather after having played nearly every minute of the campaign. However, Papalii had more concerns with the head knock he suffered and Ioane came back into the side with Hoskins Sotutu coming onto the bench.
MacDonald said they were not concerned with Papalii. He had been close to playing but hadn't quite been able to tick all the boxes he needed to.
Sonny Bill Williams had gone through a typical pre-game week of preparation as part of building the load on him, and if he got through that without issue he would be good to be considered next week. With the work load Ma'a Nonu and TJ Faiane had taken on in his absence, Williams' return at this stage of the season was pleasing for the side, MacDonald said.
The Bulls approach was well known. They liked to scrum and maul and had fast outside backs while they also kicked the ball a lot.
"So we've got to be right on our toes. We've got to be able to counter their set-piece and make sure we don't let them play the game they want to play," he said.
Captain Blake Gibson said the key for the Blues would be beating the Bulls physically.
"They're a real physical side, they've got a good maul and big ball carriers so just nullifying that maul which we did pretty well against the Crusaders [would be important]," he said.
The side knew that if they wanted to feature in the playoffs they needed to win their next three games, starting with Friday's effort against the Bulls.
They were confident in their ability to get the job done but it was executing in the key moments that was crucial. They had done that well enough against the Crusaders but hadn't nailed their kicking game in the wet conditions, he said.