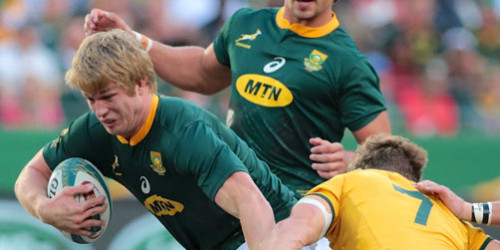 He is, however, expecting a tougher game than that in which they beat New Zealand 36-34 in Wellington.
"We know how difficult it will be next week, we know that the All Blacks would have taken note of how we played against them last time and would have worked out a way of combating what worked for us in Wellington.
---
"If we attack like we did in Wellington, where we scored five tries, it will be fantastic. But I think it won't be that easy," he said.
"I really think the guys showed character tonight and created more chances that we did against the All Blacks.
"I thought if we scored from one or two more of them it would have been a different story, but there are things we have to improve on. If we leave as many opportunities out there next week, it will be a tough game to win."
One area of improvement was the capacity to continue winning after making several changes to the starting side.
"The positive is that we are starting to win games even though we are making changes. And we are playing well tactically – the second half guts the boys showed was great.
"And the last positive was that, even if we didn't score a lot of tries, we created a lot of opportunities and if we converted them we would have given Australia a good hiding. But it was a close game because they played territory in the second half," he said.
Loose forward Pieter-Steph du Toit said the Springboks would be desperate to claim a win against the All Blacks.
"The All Blacks are going to come at us with everything they've got, they're going to try and prove a point.
"That said, we've got a point to prove as well. We've beaten them there, and we have to show we can beat them here as well," he said.
The Springboks haven't beaten the All Blacks at home since 2014.
But he feels the side has made progress under Erasmus.
"South African teams are trying to get that physicality back. We're trying to put the opponents on the back foot. Defence has been a big focal point in recent games, and hopefully we will get it right next week too," he said.
"We are going to have to fix a few things before our home game against New Zealand. We did not play well against Australia. The Boks made a few mistakes in the exit zone and we did not finish off well," he said.