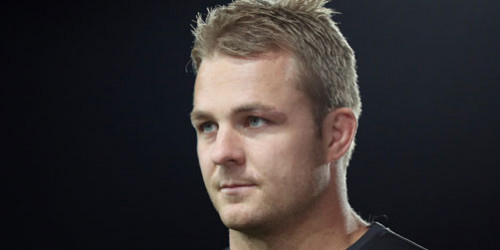 It will complete a long road to recovery for Cane who broke his neck around nine months ago in the All Blacks' Test in Pretoria.
---
His return has been keenly awaited, not least by the injury-plagued Chiefs .
Chiefs assistant coach Tabai Matson said everyone had been waiting patiently for Cane's return and the benefit for the Chiefs was the influence he had on the players around him. But it was also the timing of his return that was important given the injuries the side continued to suffer.
"He's a fantastic professional and what he's done to get back to this stage has been exemplary," Matson said. "He's left no stone unturned.
"There's one thing he does, and he's done it all week. He brings a real intensity of body and mind to trainings so his being at trainings has lifted training," he said.
"There's certain people that have an aura about them, when you stand next to them…I don't know how you phrase it, these are the invisible parts of rugby.

?? Remember how this match finished back in Round 9???

The replay. Saturday night. Who will win this one?

? Saturday, 7.35pm
?? Eden Park
?? https://t.co/HxfjxQZK0Z
?? #BLUvCHI pic.twitter.com/gA7mY8TjBd— Super Rugby (@SuperRugbyNZ) May 15, 2019
"We talk about efficiencies and stats and all of that, but there's also people that just carry themselves with a presence that just lifts people around them, or put fear into the opposition. He's one of those guys," he said.
Being able to field an unchanged backline again was also significant and he said it was great for the cohesion the Chiefs could develop.
"Being in the same group for three weeks in a row and everything seems to function a little bit better. We're really happy we can do that," he said.
"It will be critical with the firepower the Blues will have at Eden Park on Saturday night."
Marty McKenzie had been 'phenomenal' in the first five-eighths role since his younger brother Damian was ruled out for the remainder of the season.
"Simply, he's been really consistent, he's been a fantastic leader during the training week and also on the field. His tactical kicking has got us out of a lot of trouble and he's just really experienced," Matson said.
"He's played spatterings of Super Rugby over a number of seasons but he's actually got the kind of temperament to run a campaign and that's what we're seeing. Every week he fronts up and it's timely for us because the cupboard's bare there and he's carrying us every week so he's playing the rugby of his life and we celebrate that every Monday to be fair."
Matson hadn't been surprised at his success because McKenzie had the experience factor and had only been held back because his body had probably let him down a little. Having been a professional in the middle stages of his career, his body was more durable and he was reaping the rewards now.
Your Gallagher Chiefs to take on the Blues this Saturday ??

READ MORE: https://t.co/puIe8NLap0#BLUvCHI #ChiefsMana pic.twitter.com/vUnY8Ab73i— Gallagher Chiefs (@ChiefsRugby) May 16, 2019