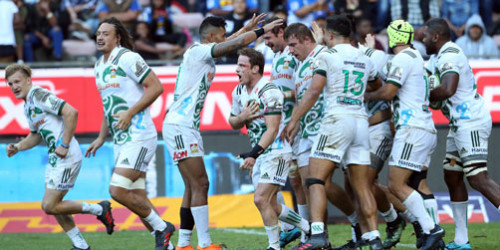 Forced to take on the Sharks in Durban last weekend without their All Blacks who were required to return to New Zealand early for the training camp held in Auckland earlier in the week, they suffered a loss which compounded a topsy-turvy few weeks for the side.
---
QUICK TAP: CHIEFS v WARATAHS MATCH PREVIEW
---
Assistant coach Neil Barnes acknowledged the Chiefs' desire heading into the Waratahs game.
"We're pretty desperate to get a result here, we've had a pretty hard road coming second to the Jaguares, getting a win over the Stormers and coming second to the Sharks, we're pretty desperate to get back on track," he said.
Barnes was happy the team had recovered from the effects of their trip back from South Africa and their final training session on Thursday had gone well.
"We've probably been a lot more accurate in our attack, we've had plenty of opportunities but we are just lacking skill at the moment and need to be a little more cohesive," he said.
That was a result of teams putting more pressure on them defensively and it was a case of the Chiefs having to get used to it.
"We'll grow. We've got a lot of new players out there but as a whole we've just got to be more accurate in what we're doing and pay more attention to the detail. There's nothing wrong with the effort the boys are putting in and we've just got to start finishing," he said.
The Waratahs would have taken a boost in confidence from their win over the Highlanders last week but they were always a team the Chiefs had a healthy respect for. They were a very good side with very good individuals and a great set piece.
Congratulations to Te Toiroa, Damian, Anton, Brodie, Sam and Nathan on being called up to the All Blacks squad to take on France in June! Proud ?? #Chiefsmana pic.twitter.com/7QYILdGxlW— Chiefs Rugby (@ChiefsRugby) May 19, 2018
"If you look at their stats they are leading the game in a lot of areas so there's no lack of respect on our part here. We know we've got a hell of a battle on our hands," he said.
While Waratahs fullback Israel Folau had been able to cope with the personal controversies surrounding his off-field comments, the Chiefs were well aware of the danger he represented on the field.
"He's an amazing athlete, and amazing footballer, so you have to treat that with respect. We haven't done anything special about defending him but you just have to understand that we have to be on the job otherwise he'll make you pay," he said.
Mitch Karpik has been given the starting openside flanker's role for the game and Barnes said he was really happy for him because there wasn't a harder working player in the side.
"I'm thrilled to have him back, he brought a lot of energy to training so obviously [we're] rapt to have him," he said.
Having the All Blacks back after their enforced absence in Durban would be a significant change for the side. Their experience was obvious.
"When the heat comes on you need people who are used to that pace of the game and intensity and it certainly helps keep people pointed in the right direction and their own skill level and ability is at another level as well so it definitely points you upwards when those boys come back," he said.
?? Look out @chiefsrugby! The Waratahs are coming to Hamilton to play some ball...

?? 7.35pm, Saturday 26 May
??? FMG Stadium Waikato
??? https://t.co/XOEYGUNzA3
?? SKY Sport NZ
?? #CHIvWAR pic.twitter.com/YVyUHACVSD— Super Rugby (@SuperRugbyNZ) May 23, 2018