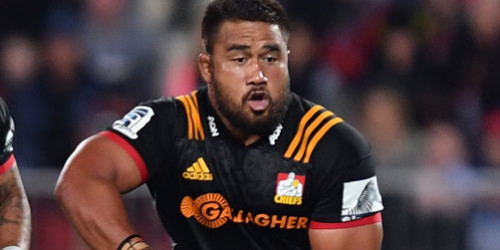 For a team that has had its share of injuries at the start of campaigns in recent seasons it was a nice change to have players like first five-eighths Damian McKenzie and tighthead prop Nepo Laulala coming back into the side for the second round. It was also a confidence boost for the rest of the season.
Assistant coach Neil Barnes said having lock Brodie Retallick, back in for his 100th game for the side after he suffered a neck injury in the incident that saw Sio Tomkinson's red card from last week rescinded, was great.
"Not only is he a player who plays with a lot of vigour, and his will to win is unbelievable, but he's also a very smart player, a very good leader. He's intelligent and he sees things very clearly on the paddock so even though the public may see him playing the game with a lot of vigour, he's actually very calm of mind most of the time," he said.
"We're obviously looking for a lift in our performance, we weren't that happy with how we closed the game out last week and like all teams at this time of year you've got a lot of things you're working on trying to get together," he said.
While the Brumbies would be without ace flanker David Pocock it wasn't a case of the Chiefs changing any of their plans. When he did play he was always an absolute threat because he was a world-class player but there was still a massive focus for the Chiefs on the inside clean-out and getting there early so they could get quick ball.
"It's something we weren't happy about last week so if Pocock had been out there, yeah, it would have been a focus but I guess we've got another player who has probably been taught by him who will be just as good so it is very dangerous to lessen your focus on any area just on an individual player," he said.
One player who made a firm statement for the Chiefs last week was second five-eighths Anton Lienert-Brown. His outstanding contribution tested the Highlanders defence all game. They will be looking for more of the same this week.
"We were all really impressed considering that is his first hit out of the year," Barnes said.
"I thought it was a pretty classy performance from him and he created a lot of opportunities for us so for such a young man to have the experience he has got is a credit to him.
"He's a leader in our crew now so that is pretty good," he said.