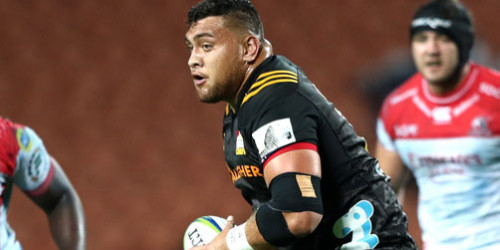 Beaten by the Lions last week, the Chiefs need a win to regain the momentum they belatedly enjoyed before that loss while the Hurricanes had a disappointing outing, albeit with a win, in Tokyo to beat the Sunwolves.
---
Adding to the spice of Saturday's contest is the impasse the sides reached in their earlier game, the 23-23 draw in Hamilton.
Chiefs assistant coach Neil Barnes said the lessons from the loss to the Lions had been obvious.
"We turned a lot of ball over the in the first half and we found it difficult to get any continuity in our game so it's pretty much treasuring the ball and being a little more accurate in what we're doing. In the second half we got our act together and came back," he said.
While the Lions felt their 'ploy' in changing their named side just before the kick-off had been clever, Barnes dismissed its effect on his side.
The late changes had zero effect on the Chiefs' thinking and Barnes said they had always felt the Lions would change and bring the players left out back in. He said he wasn't really worried by that type of gamesmanship.
"There are not too many individuals in the game that have a massive influence. They're [Malcolm Marx and Elton Jantjies] class players they brought back in but when you're preparing for games you might be looking for a few weaknesses and things like that in opposition players but 90 percent of it you are concentrating on your own game. So people overplay that sort of thing. It's just fun and games and if that keeps them happy then so be it," he said.

Your Gallagher Chiefs named to face the Hurricanes this Saturday in Wellington!

READ MORE: https://t.co/oS2zXgfjVa#HURvCHI #ChiefsMana pic.twitter.com/YfRYGkZNMC— Gallagher Chiefs (@ChiefsRugby) April 25, 2019