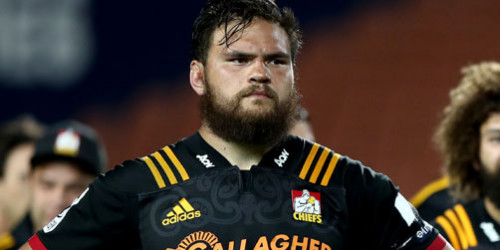 Retallick missed the Buenos Aires win by the side after flying home due to All Blacks rest requirements from South Africa but would be a big boost for the side.
Assistant coach Nick White said as the team's leader he enjoyed a lot of respect within the team and also from opponents as a result of his ability to lead by example.
"He'll be a massive help for us. We're going to need not just Brodie but the whole forward pack in the team to front up against a very physical Blues side that is in form," he said.
Tyler Ardron was named at lock to partner Retallick in place of Michael Allardice who is out with a slight back injury. He shifted from No.8 because he had played lock more than Teleni Seu, who will play at No.8.
"Tyler has been playing well and he can still play his role at lock when getting the ball in his hands and play the way he is been doing," White said.
Prop Ayden Johnstone had a slight neck issue which needed some time to recover and that has resulted in Angus Ta'avao moving across to the loosehead side of the scrum. That proved quite fortuitous for the side as All Blacks scrum doctor Mike Cron was on hand with the side week to assist in the move.
"It's a great opportunity for Gus, he's a fantastic player and obviously we're down a few looseheads at the moment so it's a good opportunity for him. He's got the capability of playing 80 minutes so if everything goes to plan it will be a good night for him, and also later in the year there's other [things] with the All Blacks so if he can manage to play both sides really well it puts him right among the frame at the end of the year," he said.
While White said it was probably back when he played for the Blues that Ta'avao last played loosehead, he had trained with the All Blacks on their end of your tour last year in that role.
"He's had a good training week and it's going to be a good challenge for him. It won't be easy but it will be a good test for him and with the other boys around him in Nathan [Harris] and Nepo and Brodie [Retallick] and Tyler, he's got some good people around him to help him out," he said.
The backline is unchanged and that was good for the side because they were starting to form some good combinations and for that reason it would be important on Saturday for the forwards to give them a platform to work from.