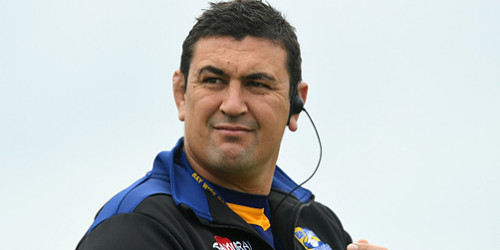 McMillan's appointment follows an impressive campaign with the New Zealand Provincial Barbarians who opened the British & Irish Lions tour in Whangarei this year.
He fills the position vacated by Colin Cooper, who has stepped down to focus on 2018 Investec Super Rugby duties.
---
OPINION: YOUNG GUNS PUSHING FOR PLACES IN THE ALL BLACKS - JIM KAYES
---
New Zealand Rugby Maori Board chair Dr Farah Palmer welcomed McMillan's appointment as an exciting new phase in Maori rugby.
"This is really exciting for Maori rugby. We are looking forward to having Clayton lead the Maori All Blacks as he is a talented coach with a track record of developing players and developing great team culture.
"His work with the New Zealand Provincial Barbarians in the lead up to their match against the British & Irish Lions was outstanding and I expect he will bring the same strong work and cultural ethic to this special team," said Palmer.
McMillan, a Bay of Plenty centurion, transitioned into coaching 15 years ago, while finishing professional rugby in Japan.
Since returning to New Zealand he has held several age group and club roles in both Bay of Plenty and Wellington before taking the reins in his home province in 2015.
"The Maori All Blacks team has a very strong identity with an exciting style of rugby, and special cultural base," said McMillan.
"I want to ensure that it continues to provide a pathway for players wanting higher honours.
"This is a very proud moment for myself and my family. My vision for this team is to continue to build on the legacy that has been carved out for this team.
"I want to ensure that we take a holistic approach to our work with this team; that players can play great rugby in this environment and that they can celebrate who they are as Maori."
McMillan will lead the Maori All Blacks on a two-match programme in the northern hemisphere in November.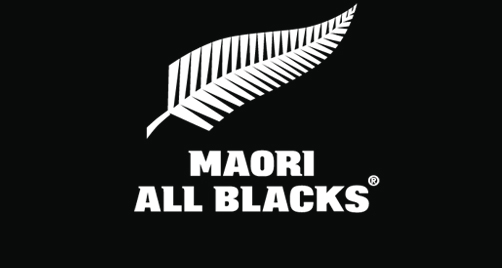 Clayton McMillan coaching details:
2017
Head Coach, NZ Provincial Barbarians
2015
Present Head Coach & Director of Rugby, Bay of Plenty Rugby Union
Position Specific Coach, NZ U20's
2014
Head Coach, Wellington Rugby Union U19's
Head Coach, Wellington Rugby Union Academy
Skills & Resource Coach, Wellington Rugby High Performance Group
Winner, Wellington Rugby Representative Coach of the Year Award
Champions, Inaugural U19's Jock Hobbs Memorial Cup
2013
Forward Coach, Wellington Rugby Union U20's
Skills & Resource Coach, Wellington Rugby High Performance Group
Head Coach, NZ Police National Team
2012
Head Coach, Marist St Pats Premiers
Skills & Resource Coach, Wellington Rugby High Performance Group
Winner, Wellington Rugby Club Coach of the Year Award
Champions, Wellington Rugby Jubilee Cup
2011
Head Coach, Marist St Pats Premiers
2010
Head Coach, Bay of Plenty Development
Skills Coach, Bay of Plenty Steamers Wider Training Group
2009
Head Coach, Bay of Plenty U20's
IRB Level 3 Advanced Coaching Course
2008-2010
Regional Selector, New Zealand U20's
IRB Level 1 and 2 Coaching Course
2007-2009
Head Coach, Whakarewarewa Premiers, Rotorua
2007
Manager, Bay of Plenty Steamers
2003-2007
Professional Rugby Player/Coach, Coca Cola, Fukuoka Japan
Rate this try from Vaea Fifita out of 10... GO!#NZLvARG pic.twitter.com/7xCoyB2X6t— All Blacks (@AllBlacks) September 10, 2017