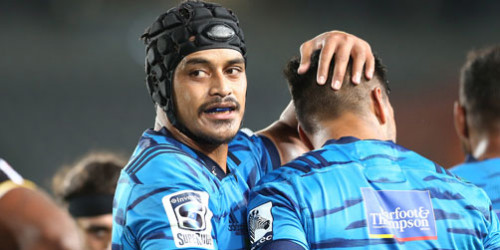 Lock Gerard Cowley-Tuioti, who has been riding the wave of recent Blues success, said after some lineout issues in their own win over the Stormers at the weekend – they lost four of their own throws – the Waratahs had a strong defensive lineout and the Blues would have to be on their game.
---
The Blues needed to work on their attacking lineout after having concentrated so much on their defensive lineout last week.
"We need to spread the load on attack more so this week we are trying to cover all areas," he said.
Having been part of the Blues fabric since 2016, it is not surprising that Cowley-Tuioti, with 36 appearances behind him, is playing his most enjoyable rugby for the side at the moment.
The internal competition and the fact they were not worried by the injuries that have plagued them in the past – at the same time last year they had 18 players out – allied to the run of wins had made it all more enjoyable.
"It's good to have everyone available and not so many injuries so we are all pushing each other and getting results," he said.
There was also a changed approach in the side's preparation.
"Training is a lot harder, the boys are pushing each other a bit more. We have some big sessions out here [at the team's Alexandra Park training base] and the stuff that we work on you can see it out on the park and that's what's helping us," he said.
One of the criticisms of the Blues in recent years had been their tendency to individuality under pressure, but there had been more evidence of unity this season.
"I think we're working for each other, that's the big thing for us. We're growing that sense of being with a pack and the more we push each other, the more we can grow closer together. It is definitely something we want to work on, to be a feared pack," he said.
The propping resources have been a big factor in the side's improvement to the point where coach Leon MacDonald has been able to work tactical options by bringing All Blacks Ofa Tuungafase and Karl Tu'inukuafe off the bench, and sometimes playing on the opposite heads to usual.

ROUND 8? | Another New Zealand derby will kick off the new round of #SuperRugby! What are your picks for this weekend? ??#RaiseTheStakes pic.twitter.com/p7rOWkVtaM— Super Rugby (@SuperRugbyNZ) April 2, 2019