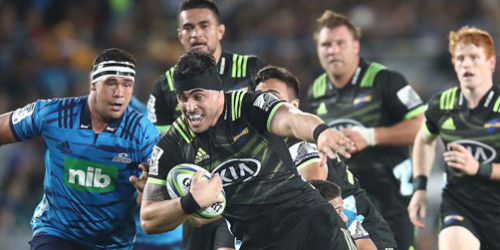 Hurricanes assistant coach Carlos Spencer said the South Americans were one of the more inconsistent sides in the competition but their unpredictability made them dangerous.
They were big, physical players and would be a tough proposition and for the Hurricanes it would be about focusing on the things they could control.
The Hurricanes still needed to find consistency, especially with their set-piece play but they also needed to find the right balance between running and kicking, especially heading into the most important part of the season.
"We understand that although we haven't been playing well we're still winning matches which is important but we also realise going into this part of the season we have to start playing better," he said.
"We were delighted [to win in Auckland], it was a tough match which we had to grind out again. I thought some of our defence, although in the first half we probably gave them a bit much momentum, we showed some real character and grit later in the game and it probably won us the game."
They had been lucky to get away with their discipline. It was something they always talked about and they were always mindful of that and it was something they speak about all the time.
While their set-piece had been under pressure, they had managed to stay focused to grind their way through a very tough period and that had been massive. But it had been a demanding game physically and Spencer said there were still some sore bodies at training on Monday.
Although they were walking towards the playoffs they were conscious of easing the workloads of the players who had been making a significant contribution to the side in order to keep them fresh for the latter parts of the campaign.
With one more game before their bye it was all the more important to get a good result from the Jaguares on Friday. The Hurricanes face away games in South Africa with the Sharks and Lions, and then their final game, against the Blues before the end of the regular season.