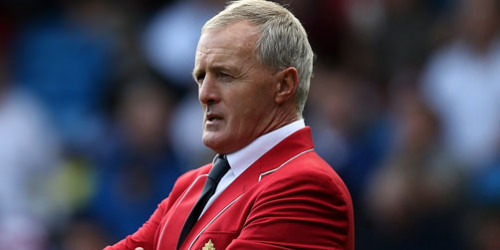 Crowley, who played 19 Tests in which he scored 105 points, had just signed a two-year contract extension after Rugby Canada completed a World Cup review.
Some changes to the national programme had been stipulated and Crowley had seemed happy with what lay ahead.
Crowley took on the Canada job in 2008 and took the team to the 2011 and 2015 World Cups. The side was ranked 15th in the world but has slipped to 19th.
The manager of Rugby Canada's men's programme, Gareth Rees, said: "We are disappointed to see Kieran leave, however, we appreciate all he has given our programme over the past eight years.
"The 2015 Rugby World Cup didn't produce the results we needed but the team played at the very highest level and threatened the world's top teams.
"Rugby Canada is gearing up for a huge challenge leading into qualification for the 2019 Rugby World Cup in Japan," Rees said.
Canada will mount a global search for a coach to replace Crowley. It is also seeking a new chief executive after its boss stood down to take on the role of Canadian Interuniversity Sport in December.
While Canada dropped in the rankings it was felt their failure to implement a professional league had caused it to slip behind those countries who had.
However, under Crowley's watch several Canadian players managed to find places in overseas clubs.
The job at Benetton Treviso will be a challenge. The club is bottom of the Pro 12 standings having lost 11 consecutive games against teams from Scotland, Wales, Italy, Ireland and Northern Ireland.