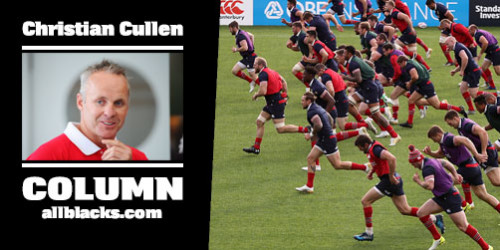 Travel fatigue is brutal at the best of times, let alone being required to play only three days after walking off a plane from the other side of the world.

Which is why the Lions first game was supposed to be an easy encounter against semi-professional opposition who would put in a decent shift for 20 minutes and then fall away. The Barbarians simply had other ideas and any complacency that existed in the tourists' ranks has now been quickly expunged.
---
QUICK TAP: STEPHEN PEROFETA TO START FOR BLUES
---
The effects of jetlag matched with unfamiliar combinations were obvious. Passes hit inside shoulders, there was barely any variety in the forward runners and basic catch and pass looked sluggish. It would be foolish to read much into this performance. Talk of individuals playing themselves out of test jerseys is premature. Gatland will have banked the win, ugly as it was, and moved on.
There is no doubt though that had the Lions put 50 points past the Barbarians then they wouldn't be feeling the same pressure they do now to make a statement against the Blues on Wednesday night. They will be wounded by the fallout from Whangarei. They will feel they not only owe the jersey some redemption, but they will want to energise their supporters and build their own confidence. The one supposedly easy warm-up game is history, the speed and intensity of their opposition ratchets up from here.
??Ken Owens has been named as the captain for The Lions second Tour match against the Blues, and here's why....#LionsNZ2017 #AllForOne pic.twitter.com/TDS0k9SePz— British&Irish Lions (@lionsofficial) June 5, 2017
Gatland has been quite open about being prepared to lose tour matches in order to win the tests. But teams build confidence through winning so it will be interesting to see how many of his marquee forwards are named to face the Blues, and how many are saved for the Crusaders 3 days later. They can afford to lose one of these two games, but to get knocked off twice will make New Zealand feel a lot smaller than it already is.
The Blues will fancy their chances. Their season is over. This match, for the bulk of this squad, will define their year. They have absolutely nothing to lose and I'm expecting a massively physical encounter. If they manage to get parity up front then I believe they will win, though a lot of responsibility will rest on young Stephen Perofeta's shoulders to ignite his potent back line. The Lions in turn will want to lay a dominant platform up front, play for territory and squeeze the Blues at set piece. There is no doubt they have some classy backs as well, but until their combinations start to click they will probably adopt a simple game plan and play what's in front of them, taking all the points they are offered.
Gatland knows this match will tell him a lot about the personnel he has at his disposal. For him, the tour starts now.

?? TEAM ANNOUNCEMENT ??

??? Tour manager John Spencer reveals the team to face the @BluesRugbyTeam ??

Find out more ?? https://t.co/CuWzxksi8B pic.twitter.com/ENvJvbUGWX— British&Irish Lions (@lionsofficial) June 5, 2017