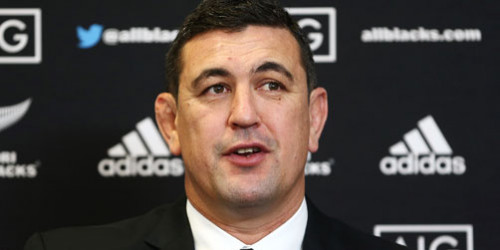 Fresh from their historic 27-10 win over the Maori on Saturday in Suva, their first in 62 years, McKee has named 11 players who were not part of the winning 23.
---
He has made his selection with the forthcoming Pacific Nations Cup competition in mind.
"The plan has always been to give as many players as we can the opportunity across the first two games as a lead up into the Pacific Nations Cup," he said on Fiji Rugby's website.
It also helped that it was good to judge the abilities of players against strong opponents like the Maori.
"We have got a number of players who probably got niggling injuries from the game but also some coming from Europe with minor injuries from the back end of the season and are on a rehabilitation programme," he said.
Local players who have been included in the 26-member squad for Rotorua are: Luke Tagi, Joeli Veitayaki, Ratu Veremalu Vugakoto, Johnny Dyer, Mosese Voka, Frank Lomani and Serupepeli Valurika.
"It is an opportunity for these players to step up and show what they can do as everyone in the squad is vying for a position in the final squad for Rugby World Cup 2019," he said.
"The plan for this week will also see a couple of new combinations working together, learning from the mistakes we made in our first match against the Maori All Blacks, as we expect the second one to also be a really tough one," he said.
The full squad is: Lee-roy Atalifo, Campese Ma'afu, Peni Ravai, Luke Tagi, Kalivati Tawake, Joeli Veitayaki, Sam Matavesi, Tuvere Vugakoto, Api Ratuniyarawa, Tevita Ratuva, Albert Tuisue, Johnny Dyer, Nemani Nagusa, Dominiko Waqaniburotu, Mosese Voka, Frank Lomani, Henry Seniloli, Serupepeli Vularika, Josh Matavesi, Alivereti Veitokani, Sevanaia Galala, Waisea Nayacalevu, Jale Vatubua, Kini Murimurivalu, Filipo Nakosi, Patrick Osbourne.
Maori All Blacks coach Clayton McMillan said while it was a disappointing result Fiji had been tough opponents.
"We gave away a lot of opportunities during the game. And our plan next week is to improve on those areas and get our game back on track.
"I feel our scrum was very good throughout the game and individual efforts are not good enough to beat a Fijian side," he said after the game.