"I think if you could write a script as to how you wanted to end your career, it would probably be written like that," said Brazier, a World Cup winner in 15s and Sevens, Commonwealth Games gold medalist and Olympic silver medalist.
The 2021 Rugby World Cup, which will be played across three venues, Waitakere Stadium, Whangarei's Northland Events Centre, and Auckland's Eden Park from 18 September to 16 October next year, will be the fourth World Cup for Cocksedge, Brazier and Wickliffe. All four players have won two World Cups.
Brazier, Cocksedge, Hohepa and Wickliffe all started their World Cup journey together, at the 2010 tournament in England. 53-Test halfback Cocksedge can remember her first Cup as if it were just yesterday.
"In the semi-final I came off the bench onto the wing because Kelly got injured and I was the only back left on the bench. In the final, I couldn't watch. The coaches told me to warm up to go on in the final minutes, but I said no don't put me on.
"I didn't get on in that final, but it gave me hunger to want to be in a World Cup final, which then came in 2017."
Whilst it was an incredibly special occasion for Wickliffe, unfortunately she spent most of her first World Cup battling injuries.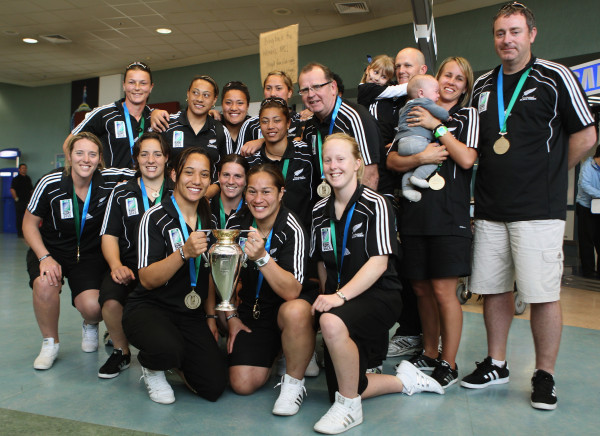 "I tore my right calf in our first game, to the point where I was ready to head home," said the Black Ferns and Bay of Plenty Volcanix winger.
"Our physio got me back on the field for the semi-final, but I hurt my ribs. I was able to play in the final and then I broke my finger."
Wickliffe recalls the Black Ferns receiving three yellow cards in the final against England at the Twickenham Stoop. But they were able to hold on and claim the Cup with a 13-10 victory.
Hohepa believes it was that World Cup that put women's rugby on the map.
"People recognised players and the stadiums were full. The interest was building. I remember we had a meeting about making our Facebook accounts private and we laughed about it and thought, no one will add us. But after the first game we all started getting requests from people all over the world."
Unfortunately, the 2014 tournament didn't finish with the same jubilation. In fact, the Black Ferns didn't even make it out of pool play in France that year. After tasting success for so long, the loss to Ireland in their second match, was a bitter pill to swallow. There were no quarterfinals in 2014, which meant the Black Ferns were knocked out of finals contention.
"I don't cry too much, but I definitely shed a tear that day. I was absolutely gutted. I think we were a bit complacent. The rest of the world were chasing us, and we didn't improve as much as we should have," said Brazier.
"I felt like I let me family and my country down, but more so the girls," said Wickliffe.
"If you think of the legacy and the consecutive times we had won before 2014, it was hard to think we had lost. But it also motivated us to lift each other, to except the loss and get home to reset."
Despite that painful campaign in 2014, the Black Ferns are still the most successful team in Rugby World Cup history, having won an unprecedented five titles. They are the current defending champions, after winning in Belfast in 2017.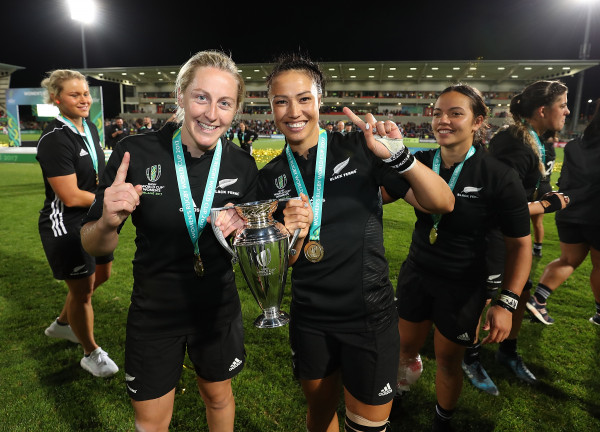 All four players said that while it's a cliché, it's the culture they have within their environment that has made them so successful when it comes to the pinnacle event. Hohepa said rugby is part of her DNA. When she wears the black jersey, she is there to do a job, but they all have family who lift them up and drive them to be the best in the world.
It's also about the legacy. For Wickliffe, it's giving back to the ladies who played before her, who paved the way for the current team to continue to represent their country, whānau, province, and clubs.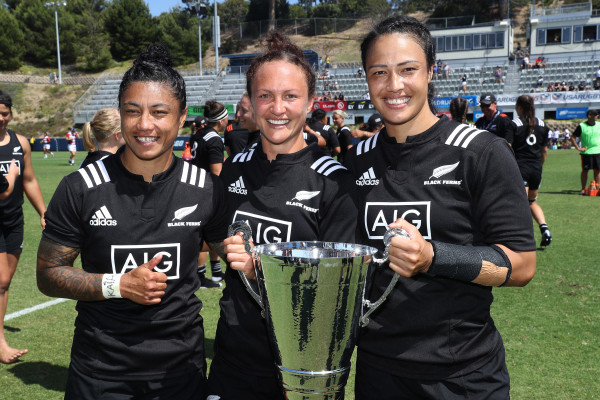 Having the chance to compete for the Rugby World Cup in Aotearoa next year is a dream come true for these Black Ferns legends. The opportunity to pull on the black jersey at the tournament in front of family and friends is what has kept Cocksedge motivated over the last four years.
"I was going to retire in 2017 after the World Cup, but one of our girls, Rawinia Everitt had an injury which meant she couldn't play anymore. It made me rethink because I could still physically play.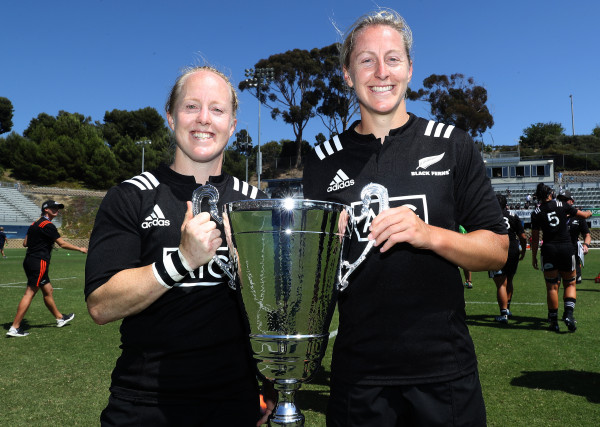 "Because this tournament is on home turf, it definitely helped drive me to want to continue. I never imagined I'd have the success I've had in my career but winning a World Cup at home would top it all off. It would be the top of the mountain."
The Black Ferns will look to tap into the brains of some of the All Blacks players and management who were part of the 2011 tournament, delving into how they dealt with the pressure of having a World Cup at home. Cocksedge said Sam Whitelock always wants to offer his knowledge and experience, while she has good relationships with fellow halfbacks, Aaron Smith and TJ Perenara.
There is just over a year until the tournament kicks off and with the Black Ferns' Test schedule uncertain for the remainder of 2020, the Farah Palmer Cup will play an even bigger role in the World Cup build-up.
Hohepa will play for Waikato this season, alongside her sister Chyna. If she makes the Black Ferns squad in 2021, she doesn't just want to participate. She'll be there to win it.
"If I play at home in a World Cup doing what I love, with both my sons, my partner and all my friends and family on the sideline, it will top off the last 13 years."
Brazier plans on having an unbelievably busy 2021, with the Tokyo Olympics also on the calendar. But it's what she trains for, day in, day out.
"I know no other. My focus will purely be on doing everything I can to put my hand up for selection for the Olympics and then giving everything I can to the 15s, rather than think about both at the same time. It's about staying present for each event, stick to what I know and hopefully I can be successful in both in the same year, which would be unreal."