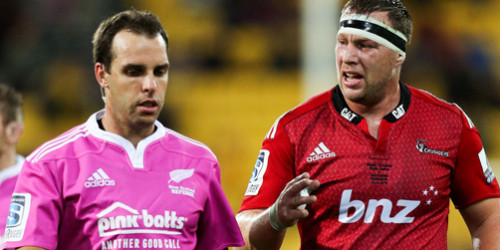 An achievement both his parents and family will fly up from Wellington to celebrate.

"It's really snuck up on me and it's not something you really think about. But it's a thrill and something I'll be proud of when I eventually do hang up the boots."

Fraser sought a career in refereeing at age 21, which is considered young to begin whistle blowing. His passion for the game meant he didn't want to leave the field altogether.

"I love rugby, I love being involved. I was never going to be a great player, so it was through chance I started as a ref and it's been a great way to keep me involved."

That decision has taken Fraser to Asia, America, Canada, South Africa and the UK – places he said he never would have seen otherwise. In 2010 he officiated at the Commonwealth Games in New Delhi, he has also had roles as a referee and assistant referee at Twickenham, Stade de France, even Georgia, but his biggest moment so far was his second international , Wales v Tonga at Millennium Stadium in 2013.

"It was surreal."

This month Fraser will travel to the UK as an assistant referee at Rugby World Cup 2015, where he will be involved in six pool matches held at venues between Cardiff, Leicester, Leeds and London.

Fraser has chosen to stick with 15s rather than 7s. He wants to solidify his mark in the former and his eventual goal is for international Tests to feature regularly on his calendar.

"My target has always been 2019 [Rugby World Cup in Japan]. To be part of that will be pretty special."

Fraser will be keeping his feet grounded for now and concentrating on the ITM Cup along with the 2016 Investec Super Rugby season. He says it is important to get those games right because the New Zealand rugby public can often be the least forgiving when it comes to the referee's decisions.
"It can be tough, but you do get used to it over your career. You learn to have thick skin. It does show how passionate Kiwis are about rugby and you have to be smart enough not to take it to heart.
Fast Facts:
• First class debut; Poverty Bay v East Coast, 2007.
• Is a Regional Sales Manager and chose to be involved in refereeing to stay connected with rugby.
• His favourite venue is Yarrow Stadium in New Plymouth because he spent many Saturday afternoons watching rugby there as a youngster.
• He keeps fit by combining gym training with a variety of outdoor activities.
• As of Saturday September 5, 2015, he will have refereed 95, 15 a side games and 5 World Rugby sevens tournaments
• Fraser will be New Zealand Rugby's 17th referee to achieve this milestone.