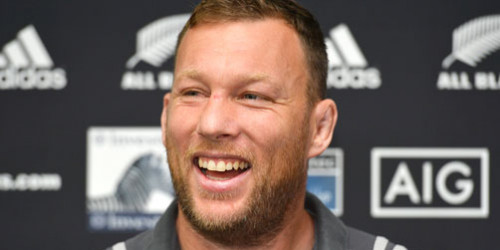 Almost as an afterthought at Monday's press conference at the team hotel a French journalist asked if the All Blacks still considered the French a major team on the world stage?
Prop Wyatt Crockett said there was no doubt and pointed to the last Test played between the sides in France a year ago.
---
QUICK TAP: FRENCH HULK MAY RETURN AGAINST THE ALL BLACKS
---
"It was massive. It went right down to the wire and we had to really dig right down to our depths to try and win that Test match. The French on their day will beat anyone so we are definitely expecting the very best from them this week," he said.
Back to full strength with rested players joining the side in London before the trip to Paris, and bolstered by five players from the Barbarians side, the All Blacks were keen to ensure their preparation was on song from the outset.
It would be another challenge to fill the vacancy left by Brodie Retallick and fellow lock Sam Whitelock said the challengers for the role had to try to play to their own strengths.
For Luke Romano and Patrick Tuipulotu it was about dominating when running with the ball in hand while for himself and Dominic Bird it was about dominating the lineouts while Scott Barrett covered all the skills very well.
"Sticking to our strengths then helping out where needed," he said was the requirement of those who were chosen.
Whitelock said while they had enjoyed their delayed start to the tour they had continued training, were kept aware of what the players in London were up to and they had received the review of the last Bledisloe Cup Test. They were now looking to give the side an edge in the Test programme.
What's it like to travel with the All Blacks? Get an inside peek as the team catches the Euro Star from London to Paris!#FRAvNZL pic.twitter.com/dUlg4eFejV— All Blacks (@AllBlacks) November 5, 2017