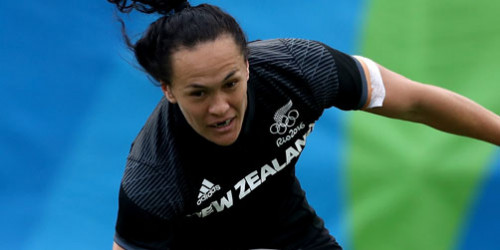 The women kick off a big weekend of Sevens in Sydney on Friday with the first day of the HSBC Women's World Series. The men's action starts on Saturday.
She said the idea was that if everyone was happy off the field then they would be happy on the field.
"The game plan is working for us, we've got the right girls, we've got the right management so I think it is on a good building process at the moment," she said and they would be looking to a good start against Papua New Guinea at 4.20pm (NZT) to check how they were going.
Woodman said the team was on a good roll ahead of the tournament. Everyone was excited to be back in action and were all keen to get back on the field and play.
Like other members of the side she enjoyed playing so close to home and she will have 12 family members watching on in Sydney.
It was an advantage for Australia to host a tournament at home, that was something the New Zealand women would like but in Sydney, Kiwi women would be giving it everything.
The pool was a good one because Canada and France were always up for it against New Zealand while PNG would be opponents for the first time since 2012.
New Zealand play France at 7.02pm and Canada at 9.44pm (both NZT).
Play-offs will be held starting from mid-day on Saturday.