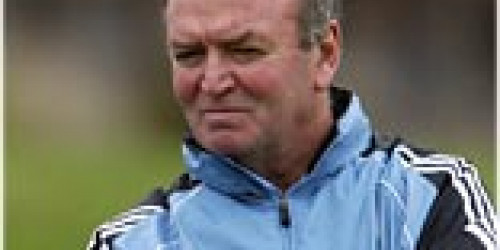 After Connolly suggested on Thursday a throat-slitting action in the pre-game ceremony could lead to "tragic consequences",
Henry
suggested the Australian coach should worry about his own team in the lead up to Saturday's Bledisloe Cup match in Brisbane.
"The actions in the haka are traditional Maori actions and what you interpret might be quite different to what they really mean and all those things have been gone into in great depth by people who make good decisions, by people who are responsible for the game in New Zealand,"" he told AAP
"To have people coming out outside of New Zealand and making statements about how we should keep our backyard tidy is a little bit irritating, particularly when their backyard is questionable sometimes."
"But we don't have the arrogance to get in there and tell them what they're doing wrong."
Connolly suggested the throat-slashing movements were ill-considered given that professional sporting teams are role models in the community.
But Henry believes Connolly's comments are designed to take the focus off preparations for the match on Saturday night and said acting as role models was extremely in important to the All Blacks.
"It's 17 days, I think, or is 18 since the haka was done in Christchurch (in the first Test). It's taken 'Knuckles' (Connolly) 18 days to actually speak about. I think it's a smokescreen for the Test match on Saturday, quite frankly, and not about role models at all.
"We take role modelling seriously, this All Black team is very proud of what it does and it gets irritating, quite frankly, when people outside of the camp, who know nothing about what's gone on, make those sort of statements."