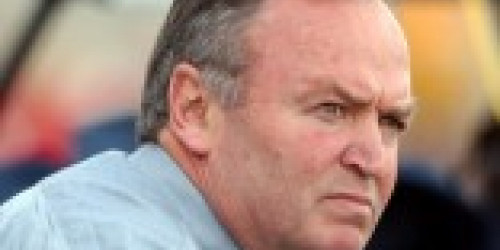 Speaking to the BBC after his side's 15-match unbeaten streak was broken by the embattled South African unit,
Henry
conceded it would have been nice to go through the Philips Tri-Nations without dropping a game.
"We've had a great year and we wanted to finish with a clean slate, but they had greater desire than us," he said.
"They were up against it coming into this game and they did the business.
"When you've won 15 in a row human nature ensures you're not as hungry as a team like the Springboks were. We weren't on the edge, but they were."
Defeat was only the All Blacks' second in 23 Tests over the last two years, and it once again came at the hands of the old African foe.
Lineout problems appeared to be where the All Blacks' cohesion gave way to confusion for much of the Test.
However, despite struggling to outclass the Springboks in the lineout area, All Blacks forwards coach
Steve Hansen
was not worried.
"There is no need to panic," Hansen said. "It's something we simply have to work on. South Africa are just very good defensively in the line-out."
Victory also comes as a welcome relief for under-fire Springboks coach Jake White after five straight Test defeats.
"It probably keeps the wolves from my door for a week," White said. "It's a tough job, but what greater way to turn things around than with a win against the All Blacks.
"If you consider where we were a couple of weeks ago, then this is one of our biggest wins as a group.
"To beat the All Blacks when they're on a roll is a tremendous achievement. People may say they weren't hungry, but if you're not going to be hungry to beat a world record of successive wins that's just two games away, then you're never going to be hungry."