Last night, in New Zealand, while the country still remains in lockdown, the All Blacks streamed the full match to the world, through Facebook and YouTube.
A kickoff at 7.30 on a Saturday night, was something that was appreciated by New Zealand fans, who have been without live rugby for over six weeks.
We have a look at some of the comments from the Test and see how the social media world would have reacted if the platforms were around 20 years ago.
As of Sunday morning, NZT, there have been 181K views on Facebook and 2,300 comments, while the YouTube video has had 35K views.
There were people tuning in from all over the world, from places like Namibia, Scotland, America, Wales, and Kenya. But our favourite comment was from this lady in the UK, who was tuning in while waiting in a supermarket queue.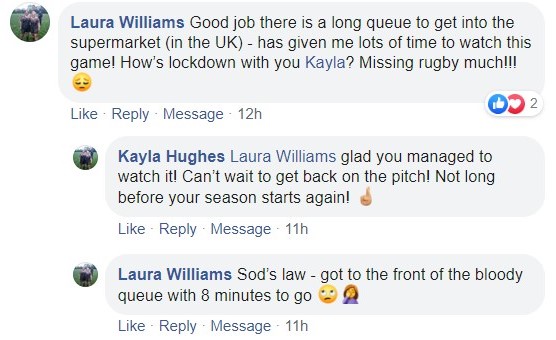 One fan said he went to school with Ron Cribb, who even said from such a young age that he wanted to be an All Black.

Our comments told us there were several lucky people who were in the stadium that night in 2000. It was a world record crowd of 109, 874. Other people have fond memories of watching when they were kids.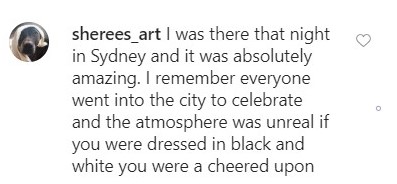 Many people commented on the fact that it was Jonah Lomu who made them fall in love with the game and the All Blacks. Another fan noted the number of All Blacks from that match who are now coaching. Even when you look at the All Blacks starting line up from that night, Carl Hoeft, Todd Blackadder, Scott Robertson, Andrew Mehrtens, Alama Ieremia, Tana Umaga and Christian Cullen have all coached or are coaching at Super Rugby level.
The most-liked comment on Facebook went to a Namibian fan, who told the story about how his late father taught him everything he knows about the All Blacks. This lucky fan also won a signed All Blacks jersey, thanks to AIG.

Shout out to this guy, who, like many New Zealanders and people around the world, are struggling during these difficult times. Rugby came to the rescue.

For those of you who missed the game. It's still available on the All Blacks Facebook and YouTube pages, or see below.
Stay tuned to our All Blacks social media channels for more information about a screening of another famous All Blacks Test.