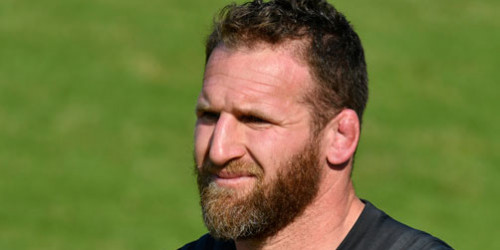 Both sides would be different from that which contested their earlier game in Christchurch, won by the Crusaders 38-22.
---
Assistant coach Jason Ryan said, "It's another good New Zealand derby and something we need. We've prepared for them with respect and I'm sure they've done the same. We've got a good plan and I'm sure they've got a good plan as well so it'll be a good match."
It would be well-timed after the recent adversity the side had faced, including their loss to the Waratahs, a chance for them to bounce back while also showing what they were made of.
In Sydney there had been a high error rate and it turned out that conditions were a lot worse than expected when the game started and the greasy ball had contributed to their performance.
"We've talked about that as a coaching group and about being better at preparing the boys to have that Plan B and not play too much. It was just our skill execution let us down but we've addressed it today," he said.
They had wanted to stretch the Waratahs wide but they hadn't earned the right to do that when they tried.
While it had been a bad day at the office for the side, they needed to learn from it and they had to be better. It wasn't the Crusaders' standard and they had been honest in their assessment about that and they would be better for it this week, he said.
Ryan said All Blacks captain and No. 8 Kieran Read was ready for selection for the first time this season. He had trained well.
"He's been unbelievable for us off the field getting the boys ready each week to play. He's been on his toes, he's fresh and he's looking forward to it so if he gets his opportunity he will definitely be an influence for us and we look forward to getting behind him and making sure he's doing his job well," he said.
Read had completed his required All Blacks stand down time, he was feeling good mentally and his back was fine as well, he said.
It was likely tighthead prop Owen Franks, who injured a shoulder in lineout lifting, would be available to play but it was more likely Joe Moody would be out for another week. Flanker Tom Sanders was to see a specialist regarding his dislocated shoulder during the week.
STANDINGS AFTER 6?? ROUNDS

?? No unbeaten teams.
?? All South African teams in the top eight.#RaiseTheStakes pic.twitter.com/t4NPHl2tw8— Super Rugby (@SuperRugbyNZ) March 25, 2019