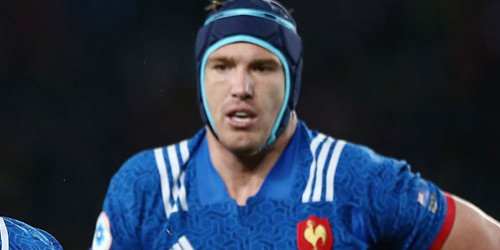 France took great heart out of their effort when reduced to 14-men for 65 minutes of the second Test in Wellington going down 26-13.
France, after their 52-11 loss to New Zealand in the first Test went into the second Test wanting to earn respect and le Roux said they revealed their spirit after losing fullback Bernard Fall to a red card.

What a weekend of action around the ??! From @WelshRugbyUnion's rise up the rankings to @USARugby's historic win and more, catch up on it all...

READ ?? https://t.co/b0FTpPMEdl pic.twitter.com/UE1NjtFbmR— All Blacks (@AllBlacks) June 17, 2018
Having shown more spirit than in the first Test they feel there was still room to progress. They were disappointed to lose.
"We have one more game to beat them. We must give everything. It's my dream to beat the All Blacks," he said.
It would be the ultimate prize for him, he said. Having had a good season with his club in which they made a European Cup final and a Top 14 semifinal there were no prizes at the end of it all.
"For many of us who have not won anything this season, a win in New Zealand would be magnificent," he said.
"We understood that we needed more cohesion. We didn't want to be seen as idiots for shipping another 50 points. For 14 players against opposition like the All Blacks I think we played pretty well, but we can do even better."
Le Roux felt they suffered in the first Test because they had only a week together. The concentration had been on working on the differences between what was required of them by their clubs and what was needed to play for France.
That work had paid off during their week of preparation for the second Test.

?? Check out all the best images from the second Test of the #SteinlagerSeries snapped by @GettySport!

FULL GALLERY: https://t.co/Dq6Fb4UjrY#NZLvFRA ???????? pic.twitter.com/1E6FwbR6Ah— All Blacks (@AllBlacks) June 17, 2018