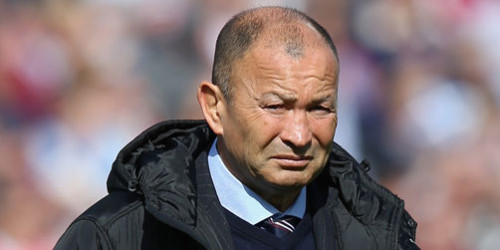 8 brother Billy as unavailable for the November Test programme, has shifted the focus to coach Eddie Jones and the pressure he will be under.
The Times featured interviews with its rugby writers on the situation facing the red rose union.
Rugby editor Owen Slot said when asked if Jones was the right man to lead England to the World Cup next year that if the clock could be rewound to the start of 2016 he would have preferred someone else was appointed but he questioned dumping Jones now, especially with no alternative in sight.
---
"I don't have much faith that this is going to turn out well, but England are best served giving Jones the chance to put this right than going into emergency mode and starting from scratch," he said.
Writer Alex Lowe said: "This autumn will be critical. Jones is working to transform England's fortunes by bringing in new coaches in the hope that fresh voices and different ideas can spark an uplift in form.
"There was some evidence of a recovery in South Africa. Jones deserves the chance to prove he can turn things around – do not forget he won a grand slam and a Six Nations title in his first two seasons – but if there is no evidence of improvement this autumn then the RFU will be under pressure to act," he said.
Former international, and now writer, Stuart Barnes said England's best hope of getting around the situation, and especially the absence of Billy Vunipola, would be to develop an alternative style of play, a faster tempo game, designed for the last 20 minutes.

SQUAD NAMING | Here is your #AllBlacks squad for the Vista 2018 Northern tour.

FULL SQUAD ? https://t.co/WwVZCKV1RU#TeamAllBlacks pic.twitter.com/IbWV47nmpy— All Blacks (@AllBlacks) October 15, 2018