Niall Williams – Black Ferns Sevens
Niall Williams couldn't be more of her role model to her two daughters, Tatum-Lee and Rema-Rae. She says her motivation in life is to be a kind, loving and supportive mum and to be a mum that inspires her girls to be the best they can be.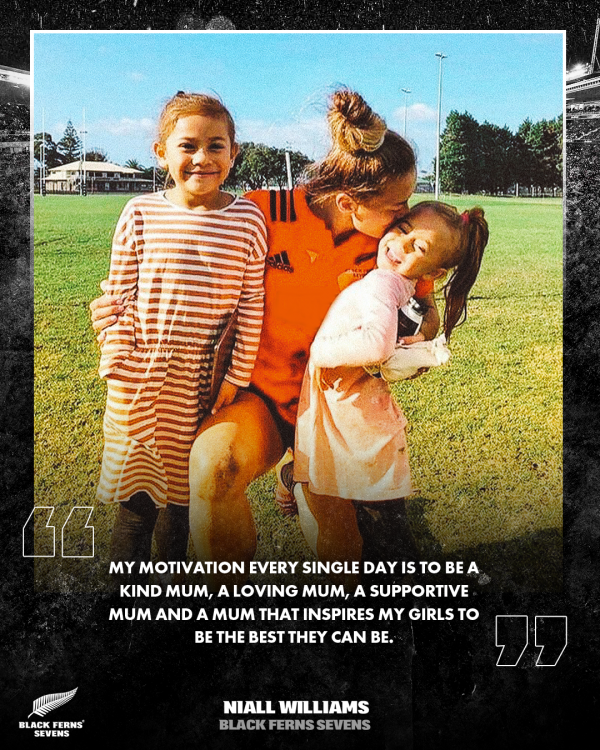 Georgia Ponsonby – Black Ferns
Georgia Ponsonby made her Black Ferns debut on the end of year tour in 2021. The Canterbury and Matatū hooker is constantly inspired and in awe of her Mum. She said she is the hardest worker she knows, having been a shepherd most of her life.
"She is as capable as any man at any task she does. She puts everyone else's needs before hers and never complains about anything."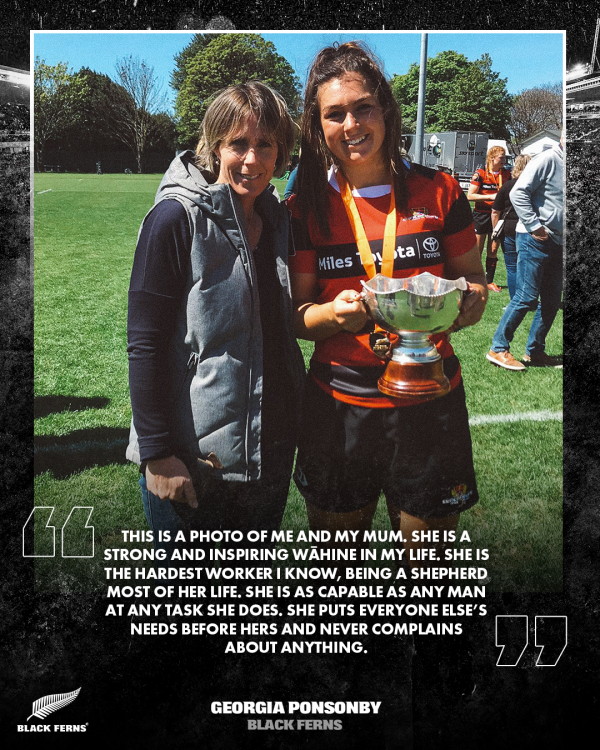 Chey Robins-Reti – Black Ferns
Black Fern & Black Ferns Sevens playmaker Chey Robins-Reti is all about her mates. A group of best friends that call themselves 'The Puzzles.' She says they motivate her by being uniquely themselves.
"They motivate me to be my best, classic self on and off the field. I am lucky enough to still play with some of them. I've witnessed one of them help build a business from the ground up and another one become the best, caring and loving mother."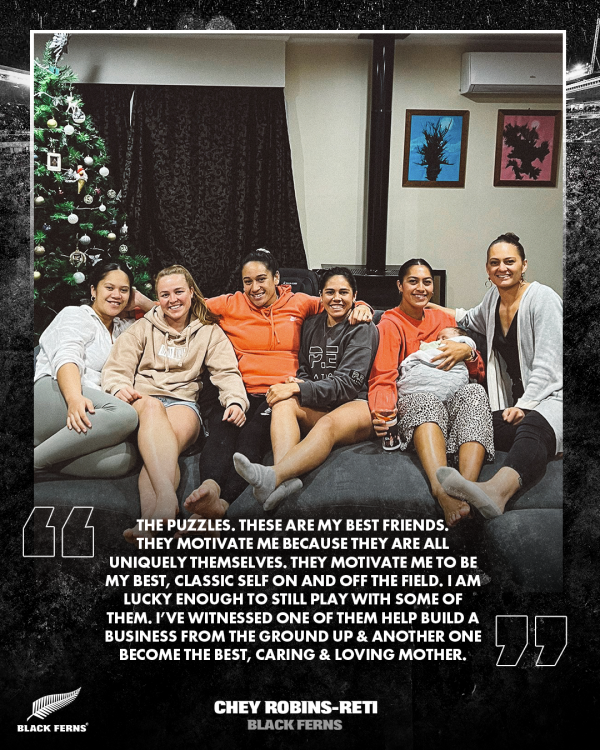 Michaela Blyde – Black Ferns Sevens
Black Ferns Sevens speedster Michaela Blyde has thrown a big shout out to her teammate Terina Te Tamaki on International Women's Day this year. Blyde says Te Tamaki is sweet, but a psycho on the field and extremely fearless. Blyde's called out Te Tamaki for being caring and selfless and one of the greatest friends she could ask for. It may have something to do with her making "yummy cookies" too.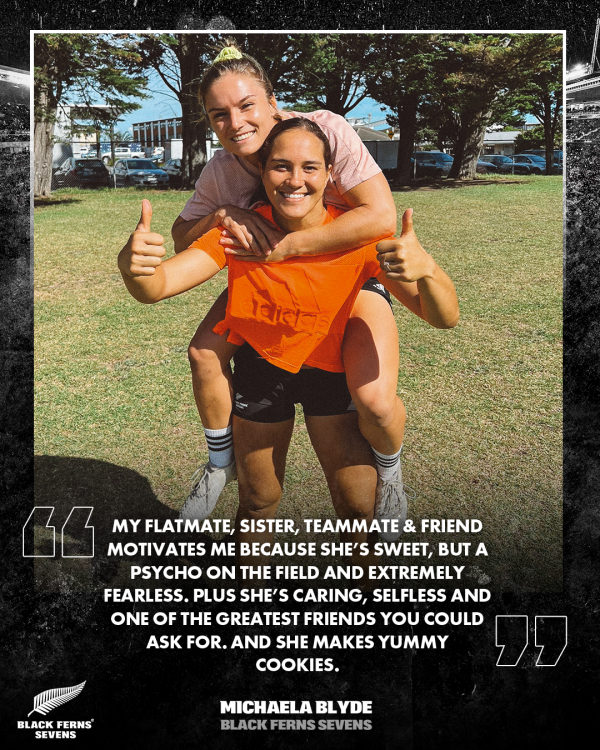 Les Elder – Black Ferns
Maximus Prime aka Maxine Ketu is the wahine that inspires our Black Ferns skipper Les Elder. Maxine Ketu is her Māmā. For Elder, her Mum is someone who epitomises what mana wahine means. She's a loving mother and grandmother, a loyal wife, fierce leaders, farmer, businesswoman and a community pillar.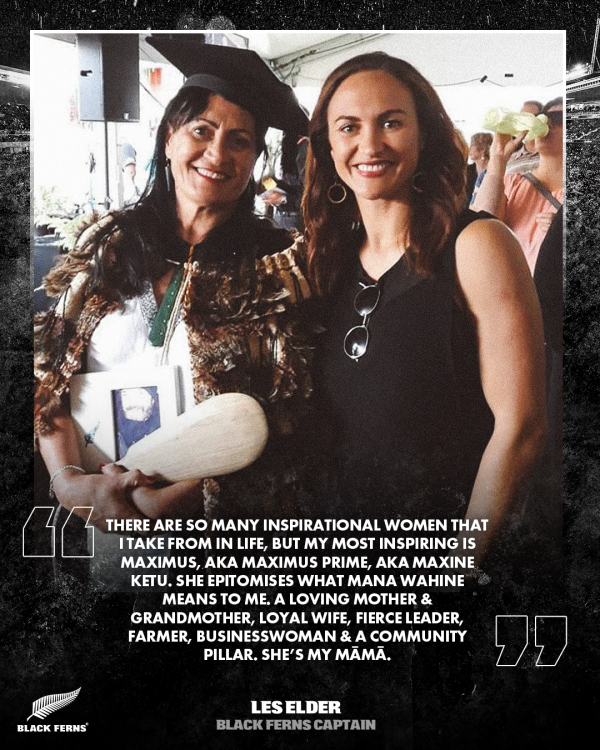 Maia Roos – Black Ferns
Newly capped Black Ferns lock Maia Roos has given praise to some special women in her life. Choosing a photo from club rugby, which captures a wide range of influential women who have supported her as she's grown up.
"In different ways, they all inspire me to be great."