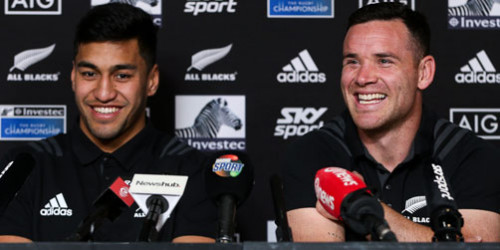 Ioane said it had been a tough couple of weeks having to watch on. But he was feeling refreshed after the enforced break. It was the first time he had suffered a hamstring injury.
---
He felt he could have played last week but the management had given him another week and he felt a lot better in his preparation this week as a result.
"It's probably just about getting the confidence right and it's right up there at the moment," he said.
Crotty said he was feeling fine and a lot of people had asked him how he was doing and he appreciated their concern.
"I'm feeling fresh and good to go. It's been a good week's prep so far and I'm just excited to be back playing," he said.
Crotty said there was no stone left unturned around the All Blacks when it came to head injuries nowadays and the diligence around that gave a player like him confidence.

??PODCAST | How did one bad shot at goal lead to a 30+ year career in rugby refereeing? Find out all this and more as the world's most-capped referee @Nigelrefowens joins the All Blacks podcast.

LISTEN: https://t.co/G9NC44heZm pic.twitter.com/bksCewD9Se— All Blacks (@AllBlacks) September 13, 2018