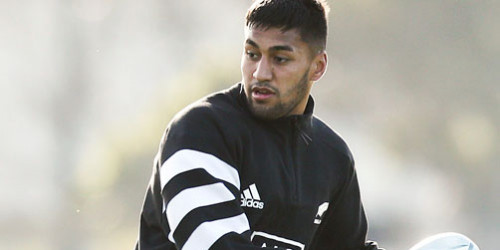 It was 'an awesome challenge' being able to pull on the All Blacks jersey again and to be doing that against a tough South African side.
He said in Buenos Aires he had a chance as a non-player to sharpen the tools and to help out where he could with the players chosen for the Test and it was now a case of walking the talk.
---
QUICK TAP: PREVIEW ALL BLACKS v SPRINGBOKS
---
Having Beauden Barrett starting at fullback would bring a different aspect to the back three and while Barrett was good with his kicking game he was also a huge threat on attack and getting him space in which to run would add a lot to the team's attack.
His presence wouldn't be unusual as Barrett in games was often back among the rearguard and it would be a seamless transition with him starting there.
There was a lot of hype around the game, South Africa had stepped up and showed against Australia even without their experienced players who were already in New Zealand and it was an exciting Test in prospect.
"We can't hide from the fact that last year, same place, same team we tripped up," he said.
Ioane said his marker Cheslin Kolbe had performed well in French rugby and he was a player with quick feet and agility and would be a threat.

It's all happening on Queens Wharf in the capital! ?????? #BACKBLACK pic.twitter.com/pAOHocdJpj— All Blacks (@AllBlacks) July 25, 2019
Centre Jack Goodhue said he always enjoyed playing alongside Sonny Bill Williams in the All Blacks midfield.
"I like him because he's cool, he's calm out there, he makes stuff happen. We've been talking this week, we've got a plan and I'm looking forward to going out there and executing that," he said.
"Sonny is the kind of guy that loves the pressure, thrives on it and we'll just be focusing on doing our roles and doing them the best we can for the team," he said.
In the face of fast challenging defences Goodhue said there always seemed to be space on the outsides and it was a case of being smart how they were able to get the ball to that space.
Not taking up too much time and space in the middle of the field was important while there were other occasions when it was necessary to drive through opponents in the midfield.
The rush defence had become more of a feature of Super Rugby and games against New Zealand sides especially were helpful in preparing for Test rugby.
?? On. The. Grind.

Tag a mate who needs some All Blacks workout inspiration. pic.twitter.com/UIQd5YZCkC— All Blacks (@AllBlacks) July 25, 2019