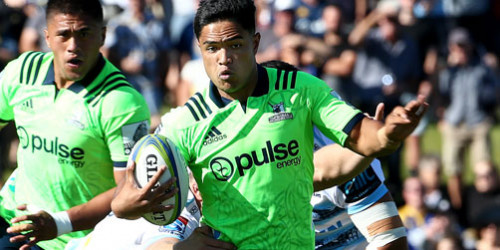 While Stewart is barely out of his teens he has made 18 appearances for the Reds compared to only two games by Ioane for the Highlanders.
---
Both are seen as crucial to the future development of their sides.
Ioane said his first start at first five-eighths in Hamilton in last week's opening game had been an enjoyable experience and all the better for the Highlanders being able to claim a win.
"It was pretty fast. I was feeling tired and I looked at the clock and we were only 17 minutes in but luckily I got my second wind," he said.
During the game he had been focused on doing his role, not attempting too much and sticking to contributing to the team effort.
There had been an extra bonus in having his Auckland-based family able to attend the game in Hamilton.
Looking ahead to the Reds challenge on Friday there was plenty to work on, especially in terms of game-driving.
"We made a few errors and missed a few opportunities so we're going to look and try to fix that up for this weekend," he said.

?? STATCHAT | What a brilliant start to the season for @crusadersrugby centre, Braydon Ennor! Who was your player of the round? #RaiseTheStakes #StatChat pic.twitter.com/69lKeFJcTw— Super Rugby (@SuperRugbyNZ) February 19, 2019