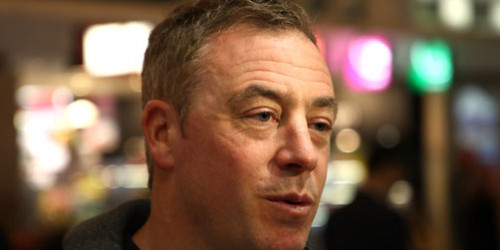 It was a case of starting again and the second-placed New Zealanders would be looking to do that in their first game against Japan and then building again from there, coach Clark Laidlaw said.
Laidlaw said the Christmas break had been timely as there were injuries in the squad and it had been a long haul for many of the players since they started with their pre-season build-up.
"Everyone came back refreshed and energised and we've had an excellent two weeks preparation, everyone is fit and healthy which is encouraging and we are excited about the weekend ahead," he said.
The squad had come a long way since last year with the world champions and Commonwealth champions' titles and the expectation that provided when playing on home territory was exciting. Being a year older and wiser as a combination they realised playing at home was a significant advantage.
There were more tickets sold for this year's tournament than last year, and that had been played in a great atmosphere, so Laidlaw was expecting it to be even better this time around.
He said he was part of a Scotland team that never played at home, and running out in front of your own people was something players craved.
"We're under no illusions, I think everybody can see what the World Sevens is going to look like this year, it's going to be a hell of a tight year so every weekend, every game we've got to be right on the money .
"It's certainly a different approach for us. We were all about the Commonwealth Games and the World Cup last year and I can feel the difference already this week and we're talking about nothing other than trying to win in Hamilton," he said.
While there was pressure on to qualify in the top four by the end of the series to make the Olympic Games next year, it was a case of concentrating on each week and each tournament and trying to make the semifinals at least in each that would go a long way towards achieving the qualification.
There were seven or eight teams capable of looking at the top four goal of achieving assured qualification and New Zealand would be treating each tournament as a one-off which was another different factor to their approach last year.
New Zealand were all fit ahead of the tournament and also had the benefit of a hit-out game against Scotland on Tuesday.
There had been tweaks made to the pre-tournament build-ups especially in relation to overload and intensity to have the team at peak readiness, he said.