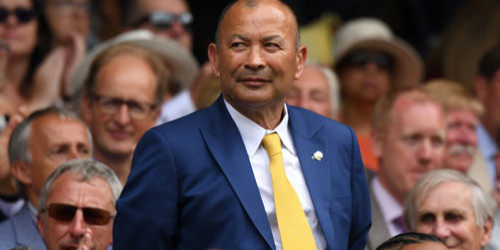 The Jaguares were beaten 19-3 by the Crusaders in the tournament final at the weekend but Jones was quick to counter any concerns that might have for England who are also in a pool with France, the United States and Tonga.
Jones told The Rugby Paper, "Do you think if England were playing Super Rugby we'd be in the final? I guarantee we would be.
"Argentina are a very good team, but [the] Jaguares doing well in Super Rugby is not enough to convince me that they are better than that.
"We'll take them seriously, play them with respect. They are a good World Cup side. Traditionally they play their best in World Cups," he said.
Jones questioned whether because they now had so much exposure in other competitions like Super Rugby and the Rugby Championship whether the World Cup still had as much focus for them as in the past.
However, the newspaper said if Jones believed the shot at the Super Rugby title could have disrupted their World Cup focus it was wishful thinking.
"It will have sharpened it, and England have had due warning," it said.
The Jaguares had frequently stretched a Crusaders team stacked with All Blacks and that would ensure Jones had plenty to think about before their contest at the World Cup.
"It was evident from the outset that this would be an arm-wrestle with the Jaguares' line-speed and organisation in defence, as well as the accuracy of their chop-tackling, disrupting the Crusaders attack," the paper said.
However, the Crusaders had been able to utilise their superior match experience to squeeze the Jaguares to claim a win that was closer than the final score suggested.
Jones has selected his pre-Cup squad of 38 players, and said after announcing his reduced squad, "I've had a four-year plan. The first two years is building the base, which is about experienced players. And you hope those experienced players can continue on to the World Cup. Some do and some don't – and the game changes a bit, which is something we don't control.
"So, we've had to make alterations to some of the experienced guys who we maybe though would go to the World Cup, but now potentially aren't going," he said.
Two New Zealanders, loose forward Brad Shields and halfback Willi Heinz, are included in the 38-man squad which will be reduced to 31 ahead of the World Cup.