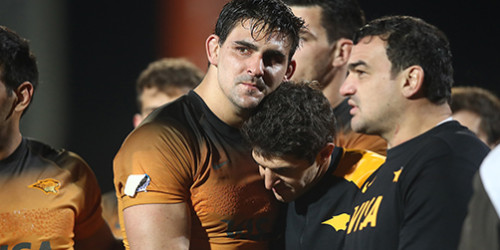 The winners of the South African Conference, they had made their impact well ahead of the final and Mallett said but for a couple of missed opportunities the final could have been a lot closer than the final margin.
---
---
Mallett told supersport.co.za, "Nineteen was definitely the most points the Crusaders could have got but three was the least the Jaguares could have got.
"There were at least two tries the visitors could have scored. And because they went so far behind they didn't take the penalty kicks later in the game."
While not a fan of individual awards in a team game Mallett said Pablo Matera was deserving of the man of the match award.
"He has been absolutely outstanding the whole year and I had to pick a player of the season it would have to be him," he said.
Mallett felt Jaguares first five-eighths Joaquin Diaz Bonilla did not play well.
"He attacked too deep and his kicking was a bit aimless. When Domingo Miotti came on they were much better. His offensive kicks were just marvellous. And had he come on a little earlier it might have made a difference," he said.

Hold your heads up high @JaguaresARG. This is not the last we have seen of you on this stage. pic.twitter.com/AYNn5bjHYW— Super Rugby (@SuperRugbyNZ) July 6, 2019