The 34 year-old is back in Christchurch after the Japan Top League, in which he was playing for Toyota Verblitz, was cancelled due to Covid-19.
Read featured on Sky Sport's the Pod and told host Tony Johnson playing in the Mitre 10 Cup is something he would love to do this year.
"It's a possibility. I think there would need to be a few things that would need to happen. I guess it's more just exciting to think of the All Blacks playing in that competition. I remember that's what it was like when I was younger, watching the games on the hill at Pukekohe there and all the All Blacks were playing. You got to see a lot of legends of the game playing in that form of footy. It's exciting for the game and hopefully it gets going, just have to wait and see if I'm there or not."
In 2019, Read announced he'd signed a two-year deal with Toyota Verblitz, and while the competition has been canned for this season, he's keen to get back up there and resume what he had started.
"We just have to wait and see what happens with borders internationally. The season next year starts in January, so I have a bit of time off which is quite nice in some ways. I'll have to see what happens around quarantines and other things but hopefully I can get back up there and actually play some games for them."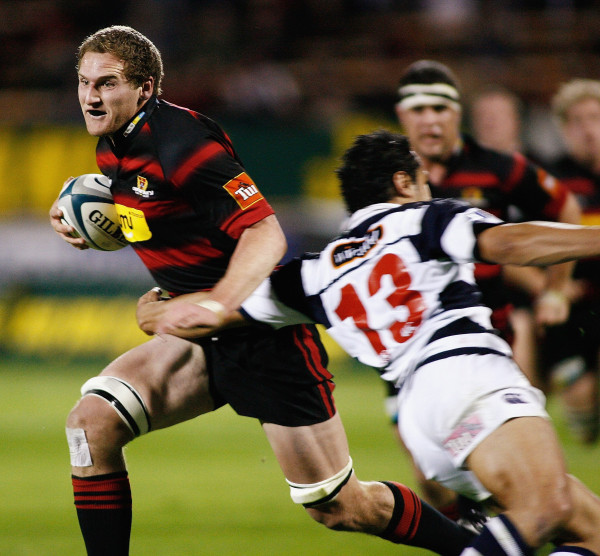 Read made 37 appearances for Canterbury in the NPC and if he plays Mitre 10 Cup this year, it's still unclear who he would suit up for. But Counties holds a special place in the 127-Test All Black's heart.
Read grew up in South Auckland, playing for the Drury club when he was younger and then at Rosehill College. His brother was his captain, when he played in the first-XV in fifth form and it was Jonah Lomu that Read idolised as a kid.
"He was the one I really looked up to and I had all his posters on my wall. I got to go and watch him play basically every week for Counties. We'd rock up with our banners that me and my brother had painted and get on the bank, it was just a great time. Counties had a pretty good era through the mid-90s. They basically won the Blues two championships for the first two years.
"They can claim it with Jonah and Joeli on the wings, a real Counties influence. It was a good time to be supporting them and Jonah for me was just an inspiration, what he did on the field, but also the type of man he was. Fortunately, I got to rub shoulders with him further down the line which was pretty amazing for me to have a chat to the guy that I looked up to and absolutely respected."
Read also touched on the new All Blacks captain, with Sam Cane being unveiled earlier this month. He's excited to see the Chiefs flanker takeover the leadership reins.
"He's a good young man and he's actually been involved with us in terms of our All Blacks leadership group for a number of years, even before the 2015 World Cup. He's been earmarked for a while and in the last couple of years he's been a great help to me. He's really grown into his voice and for him it's probably about being himself and really pushing this team forward. I think he's going to do a great job."
The Pod airs on Sky Sport 3 on Thursday night's at 8:30pm.