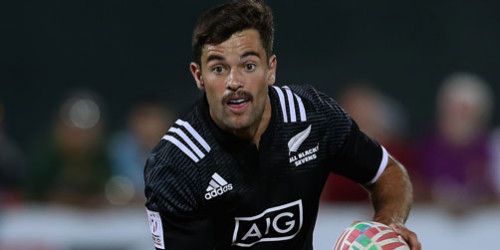 There was a stage when the South African Rugby Union moved Test matches away from the Cape because of the support the All Blacks got from locals, something that has been traditional for several decades.
---
QUICK TAP: ALL BLACKS SEVENS AIMING FOR TOP FINISH TO 2018
---
Those supporters made their presence known last year when New Zealand won the South African leg and captain Andrew Knewstubb, who is stepping up into the leadership role after his player of the final role last weekend in Dubai, said the side were looking forward to that support.
"After our experience here last year we know that the crowd will be big and be loud. It will be a tough tournament, and I think all the teams will agree that last week was a tough start after a tough pre-season for all of us," he told the Cape Times.
"We love it, it is awesome to get support like that, particularly away from home, and like last year, I hope they get in behind us. It is a tough pool, but most of the pools are tough because the competition is getting closer and the rugby is getting better every year."

Stretch and a song! @AllBlacks7s have this warm-up thing nailed #CapeTown7s pic.twitter.com/QFrhyXuI6z— World Rugby Sevens (@WorldRugby7s) December 6, 2018
Schedule
Day One – Saturday 8 December
12.49pm v Zimbabwe (11.49pm Saturday NZT)
4.10pm v Samoa (3.10am Sunday NZT)
7.56pm v South Africa (6.56am Sunday NZT)
Day Two – Sunday 9 December
Play offs
Broadcast
Watch the HSBC Dubai Sevens on Sky Sport Pop Up (Channel 55)