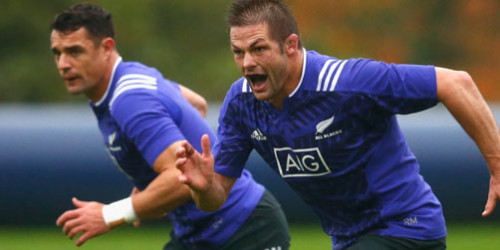 McCaw said in London on Thursday he had purposely not got into any talk about his future.
"That hasn't entered my mind at all. I haven't allowed myself to think beyond that final whistle. That lowers you into thoughts which are unhelpful for the game," he said.
Going further, he said, there had been no talk in the team about him or the other members of the side who have already signalled the end of their Test careers: Dan Carter, Ma'a Nonu, Conrad Smith, Keven Mealamu and Tony Woodcock.
"There has been no talk. That is the last thing anybody wants," McCaw said.
"It is about the team performing. It is not about individuals. The personal milestones are left aside.
"The guys know there are a few fellas not there next year, but the best thing is to perform and that will take care of that," he said.
Coach Steve Hansen said the experience in the side named for the final was significant.
"It doesn't matter what you do in life, experience is massive.
"When you have got experience and that experience is in good form, that is a massive advantage," he said.
So far as McCaw was concerned, Hansen repeated earlier comments about where he stood in New Zealand's rugby history, as probably the greatest player the country has had in the game.
"Leaders are grown, not born," Hansen said.
"You have to learn from experience. He has grown from 2007 and now is one of the great leaders of all time. And he is a good bloke."
And as for the final, McCaw was making no promises on just how spectacular it might be.
"I don't really care as long as we will," he said.
"You have two teams who want to use the ball. When pressure comes on like four years ago, it gets tight.
"It would be nice if we score lots of tries. It is hard to know what it will be, but we have got a game plan which is about creating space and scoring tries," he said.