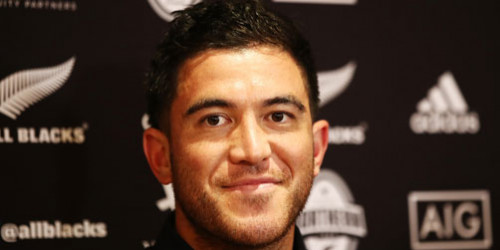 Not only are they contributing white-hot experience to the side but they also face some of the most dangerous players in the Japan team.
Milner-Skudder , who played fullback for the World XV which beat japan 31-28, said the Japanese were fast in the outside backs with wings Lomano Lemeki and Kenki Fukuoka especially lively in their play and the New Zealanders would have a big job on their hands in containing them and limited the opportunities they get.
---
He said the similarities to the Hurricanes defensive system were obvious in the Japanese approach that was being run by Japan defence coach, and Hurricanes coach, John Plumtree.
"Knowing how Plums likes to run the defensive system, he's pretty big on the chop tackle and they've got some good threats that can get over the ball and pilfer and create slow ball, or turnovers for them so there's quite a few options they can go with," he said.
But as well as providing the on-field support there was also the need to ensure new players to international level were getting the right direction in their preparation for the game.
Naholo said the new players had been learning well during the week and asking plenty of questions and the more senior players were keen to make sure they felt comfortable in the environment.
When first coming into the side Naholo said it felt like you had so much to learn, but it came down to just learning what you needed to know and that was the message they were trying to get across.
He said it was good to see players huddled around laptops and asking questions.
Having come back from lengthy time out of the game Milner-Skudder said the last three or four months had been enjoyable for being able to get game time and to be in the All Blacks camp which was good for his confidence.
"It's exciting, taking it week by week, not getting too far ahead of myself so the more opportunities, the more time I get to be out there playing rugby the better," he said.
He was often asked if he was back to the form he showed in World Cup year 2015, but he felt he was different player.
"I was probably lucky that I had just come onto the scene so not too many players knew too much about me and how I played so I guess trying to adapt to that and trying to improve my game was a constant work-on so I like to say I'm just on the improve from where I was in 2015 and just trying to become a better player," he said.