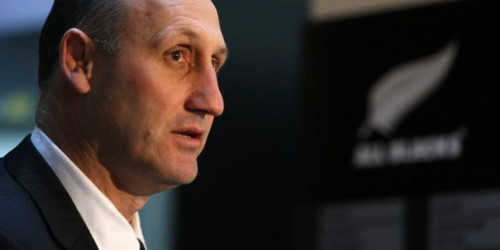 The inaugural Jock Hobbs Memorial National Under 19 Tournament takes place in Taupo from Sunday 28 September to Saturday 4 October.
The tournament comprises 16 seeded teams, one from each of the ITM Cup Provincial Unions, a second team from Auckland Rugby and a representative team from the 14 Pink Batts Heartland Unions.
Teams in the top division will be competing for the honour of winning the tournament cup named after former All Blacks captain and recently retired NZR director Graham Mourie.
Teams will compete across two divisions, with the winner of the Championship division being awarded the Michael Jones Trophy, named after the legendary All Blacks flanker and recent inductee into the IRB Hall of Fame.
Former All Blacks captain and President of New Zealand Rugby, Sir John Graham has lent his name to the trophy for outstanding player of the tournament, which will be known as the DJ Graham Award.
"These men are great figures in our game and players who serve to inspire the young generation so it is really fitting that we have been able to associate them with a tournament that will showcase the best young talent in this country," said New Zealand Rugby Chief Executive Steve Tew.
"We are grateful to Nicky and Jock's children, as well as Graham, Michael and DJ for allowing their names to be used for a tournament that will provide a valuable springboard for promising young players who want to play rugby at the highest levels of the game.
"We are also excited to be staging the first edition of this tournament in Taupo. We know Taupo has great sporting facilities, in a unique setting and will be a generous host to the best young players in the country."
Taupo District Mayor, David Trewavas, said it was a huge honour to host the inaugural Under 19 tournament. "This will be a fantastic opportunity to showcase exactly why we have dubbed ourselves as the Events Capital to the rest of New Zealand. We will welcome all the players, coaches, administrators and their support crews with open arms."
Tournament details
Teams will play on three tournament days; Sunday 28 September, Wednesday 1 October and Saturday 4 October with players taking part in development programmes on non-game days.
Regional qualification tournaments have kicked off already in the southern region, with the Blues, Chiefs (including Heartland) and Hurricanes regions' qualification games taking place from Saturday 6 September, with all seedings to be decided by Saturday 20 September.
At the conclusion of the seeding matches, the teams in each region will be ranked 1-4, with the top two ranked sides in each region going into the top eight of the tournament draw to play for the Graham Mourie Cup, and the third and fourth ranked teams, into the championship eight to contest for the Michael Jones Trophy.
A selection of matches across each tournament day will be screened live on Sky Sports 1 and 2.