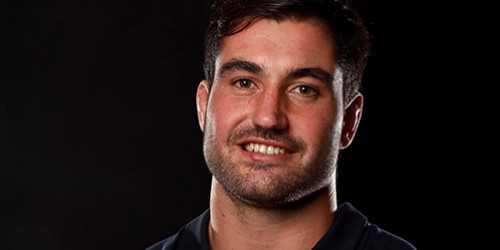 The all-important introductions of newcomers and the outlining of what the coaches were looking for in the earliest days of a campaign that will end at the Rugby World Cup were completed on Tuesday with the usual mixture of excitement and nervousness.
---
Watching the newcomers take it all in was not new for lock Brodie Retallick.
He said said seeing teammates Brad Weber and Luke Jacobson settle into the All Blacks' environment had been awesome and it reminded him of how nervous he had been when he first joined the side.
But even as one of the key members of the side he had been treated no differently when it came to selection on Monday.
"They keep you guessing these days, some times you get a text a few hours before the team is named and they say you have made it and sometimes like last night [Monday] we found out like everyone else via reading my name out on TV," he said.
New selection Highlanders first five-eighths Josh Ioane said: "It's exciting, I'm nervous and I guess it is a weird feeling and I'm just trying to take it each day as it comes."
The week would be about getting to know everyone and the team management very quickly and trying to fit in.
He said the shock of selection had passed quickly and it was a case of learning and growing quickly, seeing what the All Blacks environment was like and he was looking forward to doing that.
"I did receive a lot of support which I am really thankful for and for me it's about not looking too far ahead and I'll just take everything as it comes, day by day," he said.
Chiefs loose forward and former New Zealand Under-20s captain Luke Jacobson said being called up had been 'surreal' and he was still taking it all in.
"I'm rubbing shoulders with the best players in the world and the best coaches as well so I'm just going to be coming here and learning as much as I can. There's going to be a lot of knowledge given to me in the next few weeks and I've just got to take in as much of it as I can and try and get up to scratch with all the plays as fast as I can," he said.
Halfback Brad Weber, who has been recalled to the side, said he was stoked.
"I've been a long time in the wilderness and I've been working hard and it's just incredibly satisfying to be back.
"I watched the announcement at my house in Hamilton with my two flatmates and I was nervous actually and once my name got read out I didn't hear anything else my flatmates were up celebrating. I was very happy," he said.
He had been driven up to Auckland to assemble by fellow Chief Sam Cane and with Jacobson, who had been very excited.
"I'm just ready to get stuck in and the hard work begins now I suppose," he said.
Looking at what was different to when he was earlier selected he said he was fitter now than he had ever been. In earlier years he had probably let the All Blacks selection cloud consume him a little bit and it had affected him negatively, he said.
"In this last 12 months I've just tried to put it out of my mind and I'm just focused on wanting to play well and it has a good positive effect on me," he said.
Weber said the chance provided was about enjoying the opportunity and getting excited and trying to do his best to help the team win.
"That's what it's all about, and whatever role that means I'll do it to the best of my ability," he said.
WATCH | Steve Hansen explains how important versatility will be in the #AllBlacks squad this year.

?? @SkySportNZ pic.twitter.com/lP5aH8YxFA— All Blacks (@AllBlacks) July 3, 2019